December 7th, 2018 by Brandon Peters
This riveting mystery thriller by Brian De Palma (Carrie, Raising Cain) will leave you breathless. On January 15th, 2019, Shout! Factory will release this sinister melodrama as a Collector's Edition Blu-ray. Obsession features new bonus material including a new audio commentary with author Douglas Keesey, and new interviews with producer George Litto and editor Paul Hirsh, as well as the vintage featurette "Obsession Revised", theatrical trailer, still gallery and more! Fans can pre-order their copies now by visiting ShoutFactory.com.
.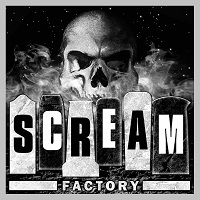 "Eerie and haunting … Unforgettable. See it." – Liz Smith, Cosmopolitan
Obsession
De Palma's Hitchcockian Thriller Comes to Blu-ray
January 15th, 2019 from Scream Factory
A tenth wedding anniversary celebration ends tragically when Michael Courtland (Cliff Robertson, Charly) discovers that his wife (Geneviève Bujold, Dead Ringers) and nine-year-old daughter have been kidnapped. When an attempt to thwart the captors goes awry, Courtland's wife and daughter are never recovered. Several years later while vacationing in Florence, Courtland falls in love with a young woman who is an exact double of his dead wife. On the eve of their wedding, the woman disappears and Courtland finds a ransom note … a duplicate of the one found several years earlier.
Obsession Bonus Features
NEW audio commentary with author Douglas Keesey (Brian De Palma's Split-Screen: A Life in Film)
NEW Producing Obsession – an interview with producer George Litto
NEW Editing Obsession – an interview with editor Paul Hirsh
Obsession Revised – vintage featurette featuring interviews with director Brian De Palma, Cliff Robertson and Genevieve Bujold
Theatrical Trailer
Radio Spots
Still Gallery