August 11th, 2021 by Aaron Neuwirth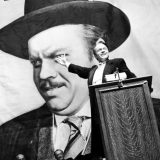 After years of waiting for a push to the 4K UHD Blu-ray format, the Criterion Collection is thrilled to announce their first 4K Ultra HD releases, a six-film slate that includes Citizen Kane, Menace II Society, The Piano, Mulholland Dr., The Red Shoes, and A Hard Day's Night. The first of these editions and their special features will be detailed in their November 2021 announcement next week, with others to follow in subsequent months.
–
–
CRITERION COLLECTION ANNOUNCES FIRST TITLES
TO BE RELEASED ON 4K ULTRA HD
–
ORSON WELLES' CITIZEN KANE LEADS THE SLATE,
COMING NOVEMBER 2021
–
ADDITIONAL TITLES TO FOLLOW INCLUDE MULHOLLAND DR., MENACE II SOCIETY, THE RED SHOES, THE PIANO, AND A HARD DAY'S NIGHT
From their official release:
The most dazzling debut in cinema history, Orson Welles's Citizen Kane was Criterion's first laserdisc release 37 years ago. It now rejoins the library after a long absence, making its first appearance in 4K Ultra HD along with Allen and Albert Hughes's riveting breakthrough Menace II Society; Jane Campion's Academy Award-winning The Piano, starring Holly Hunter and Anna Paquin in her breakout role; David Lynch's Mulholland Dr., a tale of love and jealousy in the city of dreams; Michael Powell and Emeric Pressburger's singular Technicolor fantasia The Red Shoes; and Richard Lester's timeless movie musical A Hard Day's Night, which brought the Beatles' revolutionary talent and irreverent humor to the big screen.
Each title will be available in a 4K UHD+Blu-ray combo pack including a 4K UHD disc of the feature film as well as the film and its special features on Blu-ray. Select films will be presented in Dolby Vision HDR and Dolby Atmos. Stay tuned for more details in our November announcement!
ABOUT THE CRITERION COLLECTION
Since 1984, the Criterion Collection has been dedicated to publishing important classic and contemporary films from around the world in editions that offer the highest technical quality and award-winning, original supplements. No matter the medium-from laserdisc to DVD and Blu-ray to streaming on the Criterion Channel-Criterion has maintained its pioneering commitment to presenting each film as its maker would want it seen, in state-of-the-art restorations with special features designed to encourage repeated watching and deepen the viewer's appreciation of the art of film.
FOR MORE INFORMATION AND TO JOIN THE CRITERION CHANNEL VISIT HERE