October 3rd, 2022 by Brandon Peters
Since its inception over 15 years ago, the renowned studio LAIKA has been heralded by fans and critics alike for blending the time-honored artistry of stop-motion with bleeding-edge filmmaking technology to tell enduring, cinematic stories that matter. Now more than ever, fans will be able to experience these beloved, epic films in the highest possible fidelity, as LAIKA and Shout! Factory are proud to announce Coraline and ParaNorman will be available in 4K for the first time ever in the coming months. Supervised by LAIKA's visionary filmmaking team, these dazzling 4K remasters feature HDR and Dolby Vision plus Dolby Atmos for the ultimate entertainment experience.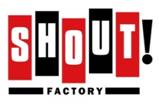 ICONIC FILMS CORALINE AND PARANORMAN
COME TO 4K UHD FOR THE FIRST TIME
FROM LAIKA AND SHOUT! FACTORY
*Image of 4K Ultra HD + Blu-Ray (Limited SteelBook™ Edition)
Rolling out on December 13, 2022, the Coraline 4K Ultra HD + Blu-Ray (Limited SteelBook™ Edition), and the Coraline 4K Ultra HD + Blu-ray (Standard Edition), as well as the ParaNorman 4K Ultra HD + Blu-Ray (Limited SteelBook™ Edition), and the ParaNorman 4K Ultra HD + Blu-ray (Standard Edition) are also packed with a treasure trove of previously released bonus features from LAIKA's archives.
Coraline and ParaNorman were painstakingly remastered by the team at LAIKA, led by LAIKA CEO (and Kubo and the Two Strings Director) Travis Knight, and Visual Effects Supervisor Steve Emerson, who pored over each film shot-by-shot, paying close attention to every last detail and color to present these groundbreaking films in the most dynamic format.
The use of Dolby Vision has made these films look more spectacular than ever before, with vivid colors and exacting picture quality, and with highlights brighter and essential dark elements darker, unleashing the full potential of HDR technology. The films were also mixed in Dolby Atmos spatial audio, bringing out more details and clarity in the sound, resulting in an even more immersive experience for fans.
The SteelBook™ releases feature new hand drawn art from auteur illustrators carefully selected to newly represent the films while keeping their original spirit alive. Known for creating bold and vibrant illustrations, Cancun-based illustrator and Art Director Cesar Moreno created the art for Coraline, and the ParaNorman cover art was drawn by Kevin Tong, an artist living and working out of Austin, TX.
Perennial favorites and critically acclaimed, Coraline and ParaNorman showcase LAIKA's inventive stop-motion and CG hybrid technique and were both nominated for the Academy Award® for Best Animated Featured Film.
Coraline (Limited Edition SteelBook™) (4K UHD)
Coraline 4K Ultra HDTM + Blu-Ray™
From Henry Selick (The Nightmare Before Christmas, James and the Giant Peach)) and based on the novella of the same name by author Neil Gaiman (Sandman), Coraline is a wondrous, thrilling, fun and suspenseful adventure and the first stop motion animated film ever to be conceived and photographed in stereoscopic 3-D, unlike anything moviegoers had ever experienced before. A young girl walks through a secret door in her new home and discovers an alternate version of her life. On the surface, this parallel reality is eerily similar to her real life – only much better. But when this wondrously off-kilter, fantastical adventure turns dangerous and her counterfeit parents try to keep her forever, Coraline must count on her resourcefulness, determination, and bravery to save her family and get back home.
Voice Cast: Dakota Fanning, Teri Hatcher, Jennifer Saunders, Dawn French, Keith David, John Hodgman, Robert Bailey Jr., and Ian McShane. Produced by Bill Mechanic, Claire Jennings, Henry Selick, Mary Sandell. Based on the book by Neil Gaiman. Written for the screen and directed by Henry Selick.
Special Features:
DISC 1 (4K UHD):
·        NEW Dolby Atmos 7.1 Mix
DISC 2 (Blu-ray™)
·        Inside LAIKA – Discovering The Characters Of Coraline Featuring Rare Test Footage
·        Inside LAIKA – Revisiting The Puppets With LAIKA's Animation Team
·        Character, Concept Art And Behind-The-Scenes Photo Galleries
·        Audio Commentary With Director Henry Selick And Composer Bruno Coulais
·        The Making Of Coraline
·        Original Featurettes
·        Deleted Scenes
·        Feature-Length Storyboards
ParaNorman (Limited Edition SteelBook™) (4K UHD)
ParaNorman 4K Ultra HDTM + Blu-rayTM
In the comedy thriller, a small town comes under siege by zombies. Who can it call? Only misunderstood local boy Norman, who is able to speak with the dead. In addition to the zombies, he'll have to take on ghosts, witches and, worst of all, grown-ups, to save his town from a centuries-old curse. But this young ghoul-whisperer bravely summons up all that makes a hero – courage and compassion – as he finds his paranormal activities pushed to their otherworldly limits.
Voice Cast: Kodi Smit-McPhee, Tucker Albrizzi, Anna Kendrick, Casey Affleck, Christopher Mintz-Plasse, Leslie Mann, Jeff Garlin, Elaine Stritch, Bernard Hill, Jodelle Ferland, Tempestt Bledsoe, Alex Borstein, and John Goodman. Produced by Arianne Sutner, Travis Knight. Written by Chris Butler. Directed by Sam Fell, Chris Butler.
Special Features:
·        NEW 4K Restoration
·        NEW Dolby Atmos 7.1 Mix
DISC 2 (Blu-ray)
·        Inside LAIKA – Discovering The Characters And Effects Of ParaNorman Featuring Rare Test Footage
·        Inside LAIKA – Revisiting The Puppets With LAIKA's Animation Team
·        Feature-Length Storyboards
·        Character, Concept Art And Behind-The-Scenes Photo Gallery
·        Audio Commentary With Writer/Director Chris Butler And Co-Director Sam Fell
·        "Peering Through The Veil"
·        Original Featurettes