September 12th, 2019 by Brandon Peters
All the demons of hell are summoned to Earth to claim "The Devil's Bride"!  Based on the celebrated novel by Dennis Wheatley, The Devil Rides Out is one of Hammer's most accomplished and thrilling mystery horrors. On October 29, 2019, SCREAM FACTORY™ is proud to present Hammer horror cult classic THE DEVIL RIDES OUT on Blu-ray. Directed by Terence Fisher (Frankenstein Created Woman), this 1968 shocker stars Christopher Lee (Star Wars: Episode II – Attack of the Clones, The Lord of the Rings), Charles Gray (Diamonds Are Forever), Nike Arrighi (Day for Night), Leon Green (Flash Gordon), Patrick Mower (Marco Polo), Gwen Ffrangcon-Davies (The Case-Book of Sherlock Holmes), Sarah Lawson (The Avengers, 1966) and Paul Eddington (Good Neighbors). A must-have for movie collectors and horror enthusiasts, this definitive Blu-ray edition contains special bonus content and is now available for pre-order at ShoutFactory.com.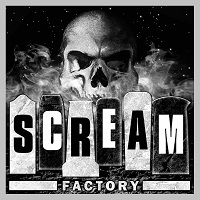 SCREAM FACTORY™ PRESENTS
THE DEVIL RIDES OUT
Starring Christopher Lee and Charles Gray
HIGHLY ANTICIPATED HAMMER CULT CLASSIC ARRIVES ON BLU-RAY™
OCTOBER 29, 2019 FROM SCREAM FACTORY™
The debonair Duc de Richleau has been entrusted with the care of his deceased friend's son, Simon Aron. The Duc discovers that the young man has been seduced into joining a satanic cult headed by the diabolic Mocata, who is intent on making Simon one of the Devil's disciples. Having rescued Simon from a bloodied ritual, de Richleau is pursued by Mocata, who will stop at nothing to destroy the Duc and his friends, even summoning the Angel of Death himself.
CHRISTOPHER LEE CHARLES GRAY
 "THE DEVIL RIDES OUT"
Also Starring NIKÉ ARRIGHI LEON GREENE PATRICK MOWER GWEN FFRANGCON-DAVIES SARAH LAWSON PAUL EDDINGTON
Screenplay By RICHARD MATHESON From The Novel By DENNIS WHEATLEY
Produced By ANTHONY NELSON KEYS Directed By TERENCE FISHER
Special Features:
NEW 2K scan of the 20th Century Fox interpositive (also included is the Studio Canal restored master)
NEW Audio Commentary with author/film historian Steve Haberman, filmmaker/film historian Constantine Nasr and author/screenwriter Richard Christian Matheson
NEW Satanic Shocks – author/film historian Kim Newman discusses THE DEVIL RIDES OUT
NEW Folk Horror Goes Haywire – author/film historian Jonathan Rigby discusses THE DEVIL RIDES OUT
Audio Commentary with actors Christopher Lee and Sarah Lawson
Black Magic: The Making of THE DEVIL RIDES OUT
Dennis Wheatley at Hammer
World of Hammer episode – HAMMER
Theatrical Trailers
Still Gallery
1080p High-Definition Widescreen (1.66:1)/DTS-HD Master Audio Mono/English Subtitles/1968/Approximate Feature Running Time: +/- 95 Minutes