January 23rd, 2019 by Brandon Peters
The classic 1960s Hammer Film thrillerThe Witches makes its Blu-ray debut March 19th, 2019 from Scream Factory. The release includes a new audio commentary with filmmaker and historian Ted Newsom, as well as the featurette on the women of Hammer Film and theatrical trailers. Fans can pre-order their copies now by visiting ShoutFactory.com.
.
.
.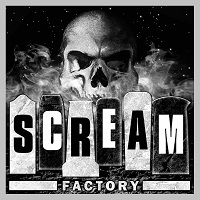 What Do the Devil's Own Do After Dark?
The Witches
Hammer Film Makes Blu-ray Debut March 19th, 2019
from Scream Factory
Haunted by the terrors of her experience with African witch-doctors, school teacher Gwen Mayfield (Joan Fontaine, Rebecca) accepts an appointment as headmistress at the Haddaby School run by Alan Bax (Alec McCowen, Frenzy) and his sister Stephanie (Kay Walsh, Stage Fright). Gwen initially revels in the peacefulness she has found in the quiet English countryside but soon begins to sense "undercurrents." Before long, a local boy falls into a coma and Gwen discovers a voodoo doll impaled by pins. The danger that follows brings her face to face with witchcraft as a series of disasters unfold and lead her to the horrible truth.
The Witches Bonus Features
NEW audio commentary with filmmaker/historian Ted Newsom
Hammer Glamour – a featurette on the women of Hammer
U.S. trailer The Devil's Own
Double feature trailer Prehistoric Women and The Devil's Own
Still Gallery