November 13th, 2018 by Brandon Peters
Visionary filmmaker John Carpenter presents a romantic science fiction odyssey starring Jeff Bridges as an innocent alien from a distant planet who learns what it means to be a man in love. On December 18, 2018, SCREAM FACTORY™ is proud to present 80's cult film classic STARMAN Collector's Edition Blu-ray. Directed by John Carpenter (Escape from New York, The Fog), produced by Larry J. Franco (The Nutcracker and the Four Realms, Independence Day: Resurgence), and written by Bruce A. Evans (Stand by Me, Mr. Brooks) and Raynold Gideon (Stand by Me, Made in Heaven), STARMAN stars Jeff Bridges (Kingsman: The Golden Circle), Karen Allen (Indiana Jones and the Kingdom of Crystal Skull), Charles Martin Smith (American Graffiti), and Richard Jaeckel (Baywatch). A must-have for movie collectors and loyal fans, this definitive collector's edition contains special bonus content including new featurette They Came from Hollywood: Re-visiting STARMAN, audio commentary, vintage featurette, and much more! Pre-order is available now at ShoutFactory.com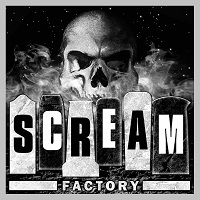 SCREAM FACTORY™ PRESENTS
JOHN CARPENTER'S
STARMAN
Starring Jeff Bridges, Karen Allen,
Charles Martin Smith, and Richard Jaeckel
COLLECTOR'S EDITION BLU-RAY™
ARRIVES DECEMBER 18, 2018 FROM SCREAM FACTORY
When his spacecraft is shot down over Wisconsin, Starman (Bridges) arrives at the remote cabin of a distraught young widow, Jenny Hayden (Karen Allen), and clones the form of her dead husband. The alien convinces Jenny to drive him to Arizona, explaining that if he isn't picked up by his mothership in three days, he'll die. Hot on their trail are government agents, intent on capturing the alien, dead or alive. En route, Starman demonstrates the power of universal love, while Jenny rediscovers her human feelings for passion.
STARMAN Collector's Edition
NEW They Came from Hollywood: Re-visiting STARMAN – featuring director John Carpenter, actors Jeff Bridges, Charles Martin Smith and script supervisor Sandy King-Carpenter
Audio Commentary with director John Carpenter and Jeff Bridges
Vintage Featurette
Teaser Trailer
Theatrical Trailer
TV Spots
Still Gallery
1080p High-Definition Widescreen (2.35:1)/DTS-HD Master Audio 5.1/English Subtitles/1984/Color/Approximate Feature Running Time +/- 115 Minutes