December 4th, 2018 by Brandon Peters
Lt. Cobretti is a one-man assault team whose laser-mount submachine gun and pearl-handled Colt .45 spit pure crime-stopping venom! Sylvester Stallone stars as Marion Cobretti. But to those who know him – and those who wish they didn't – he's Cobra, a street-tough, big-city detective who does jobs nobody else wants or dares to do. On January 22, 2019, SCREAM FACTORY™ is proud to present 80's action-packed cult thriller COBRA Collector's Edition Blu-ray. Directed by George P. Cosmatos (Rambo: First Blood Part II,Tombstone), the film stars Sylvester Stallone (Rocky, Creed), Brigitte Nielsen (Creed II, Red Sonja), and Reni Santoni (Muder One, The Practice. A must-have for movie collectors and loyal fans, this definitive collector's edition contains new 2K scan of the film, new interviews and special bonus content. Pre-order is available now at ShoutFactory.com.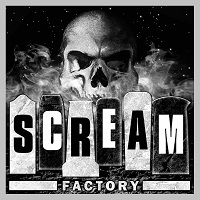 SCREAM FACTORY™ PRESENTS
Starring Sylvester Stallone
COBRA
A Film by George P. Cosmatos
COLLECTOR'S EDITION BLU-RAY™
ARRIVES JANUARY 22, 2019 FROM SCREAM FACTORY
"Cobra is a sleek, extremely violent and exciting police thriller." – Variety
Director George P. Cosmatos teams up again with Stallone for this thriller pitting Cobretti against a merciless serial killer. The trail leads to not one murderer but also an army of psychos bent on slashing their way to a "New Order" – and killing a witness along the way. Fortunately, her protector is Cobra, a man who delivers vigilante justice like no other!
COBRA Collector's Edition Blu-ray
Special Features:
NEW 2K Scan of the original film elements
NEW Stalking and Slashing – an interview with actor Brian Thompson
NEW Meet the Disease – an interview with actor Marco Rodriguez
NEW Feel the Heat – an interview with actor Andrew Robinson
NEW Double Crossed – an interview with actress Lee Garlington
NEW A Work of Art – an interview with actor Art LaFleur
Audio Commentary with director George P. Cosmatos
Vintage Featurette
Teaser Trailer
Theatrical Trailer
Still Galleries – stills, movie posters and lobby cards