November 28th, 2018 by Brandon Peters
Academy Award®-winner Nicolas Cage (1995, Best Actor, Leaving Las Vegas) stars in 8MM, an electrifying thriller about one man's obsessive search for the truth about a six-year-old crime and his ultimate discovery of the truth about himself. On January 8, 2019, SCREAM FACTORY™ is proud to present 8MM on Blu-ray™. Directed by Joel Schumacher (Trespass, Batman Forever, A Time to Kill) and written by Andrew Kevin Walker (Se7en, Sleepy Hollow, The Follow), the film stars Nicolas Cage (Looking Glass, Face/Off), Joaquin Phoenix (Walk the Line, Her), James Gandolfini (The Sopranos, The Drop), Peter Stormare (Longmire, The Blacklist) , Anthony Heald (The Silence of the Lambs, Red Dragon), and Chris Bauer (The Deuce, True Blood). A must-have for movie collectors and thriller enthusiasts, this definitive Blu-ray release contains special bonus content. Pre-order is available now at ShoutFactory.com.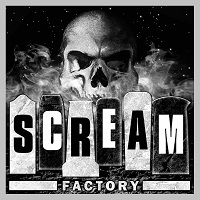 SCREAM FACTORY™ PRESENTS
A Film by Joel Schumacher
8MM
Starring Nicolas Cage, Joaquin Phoenix, James Gandolfini,
Peter Stormare, Anthony Heald, and Chris Bauer
ARRIVES FOR THE FIRST TIME ON BLU-RAY™
JANUARY 8, 2019 FROM SCREAM FACTORY™
8MM Bonus Content
NEW 8MM in 35MM – an interview with producer/director Joel Schumacher
Audio Commentary with producer/director Joel Schumacher
Vintage Behind the Scene featurette
Theatrical Trailer
TV Spots
Still Gallery
1080p High-Definition Widescreen (2.35:1)/DTS-HD Master Audio 5.1/English Subtitles/ 1999/Color/ Approximate Feature Running Time +/- 123 Minutes. Rated R.