January 29th, 2019 by Brandon Peters
This was the day that engulfed the world in terror! A thrilling classic from the golden age of sci-fi cinema, Deadly Mantis debuts on Blu-ray on March 19, 2019 from Scream Factory. The release sports a new 2k scan of the original film elements and new audio commentary with film historian Tom Weaver and Dr. Robert J. Kiss. What's worse than a horde of locusts? A gigantic man-eating praying mantis, released from a million years of deep, frozen sleep and ready to claw its way to world domination!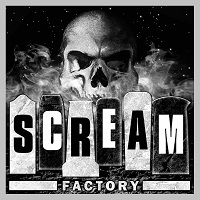 SCREAM FACTORY PRESENTS
DEADLY MANTIS
ARRIVING ON BLU-RAY™
March 19, 2019
"Highly enjoyable, with enough drama and suspense to keep you interested from start to finish … one of the better monster movies from the 1950s." – The Telltale Mind
This menacing insect kills everything in its path while scientists and military men work feverishly to stop it. Craig Stevens (Abbott And Costello Meet Dr. Jekyll And Mr. Hyde) stars as the commander in charge of putting an end to this beastly insect with William Hopper (20 Million Miles To Earth) as the paleontologist and Alix Talton (The Man Who Knew Too Much) as his beautiful assistant, a photojournalist, assigned to help in this epic battle between man and mantis!
Special Features:
NEW 2K Scan of the original film elements
NEW Audio Commentary with film historians Tom Weaver and David Schecter
 Mystery Science Theatre 3000 episode "The Deadly Mantis" (02/22/97)
Theatrical Trailer
Still Gallery