November 19th, 2018 by Brandon Peters
Christopher Lee's second outing as the eponymous Dracula pushes the cinematic boundaries of graphic gore and terror in this 1966 Hammer Films classic. Available as a Collector's Edition Blu-ray December 18th from Scream Factory, this ghoulish tale from Hammer's golden era includes both the UK and US version of the film and a new 4K scan of the US version of the interpositive from the 20th Century Fox vaults, as well as brand-new bonus features including a  new audio commentary with author Troy Howarth, a new audio commentary with filmmaker Constantine Nasr and writer/producer Steve Haberman, and much more! Fans can pre-order their copies now by visiting ShoutFactory.com.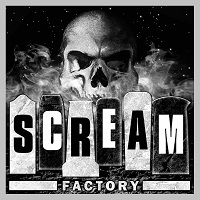 "This is a text-book example of top-grade ghoulish horror from Hammer's
golden era." -Radio Times
Dracula Prince of Darkness
Classic Dracula Tale Available on Blu-ray December 18th, 2018 from Scream Factory
Four English tourists find themselves stranded in the mysterious village of Karlsbad, a sinister and remote place with a deadly, dark legend. Their journey leads them to an abandoned castle where a nightmarish destiny awaits them: an evil in need of resurrection, a blood-craving beast known only as Count Dracula, Prince of Darkness (Christopher Lee, The Lord Of The Rings films, Wicker Man).
Dracula Prince of Darkness Bonus Features
Two Versions! The UK version and the U.S. version
NEW 4K scan of US version of the interpositive from the 20th Century Fox vaults
NEW audio commentary with author Troy Howarth
NEW audio commentary with filmmaker Constantine Nasr and writer/producer Steve Haberman
Audio commentary with cast members Christopher Lee, Suzan Farmer, Francis Matthews, Barbara Shelley
World of Hammer episode "Dracula and the Undead"
Back to Black – The Making of Dracula -Prince of Darkness
Super 8mm Behind-the-Scenes footage
Theatrical Trailers
Still Gallery