October 3rd, 2019 by Brandon Peters
Hollywood legend Lauren Bacall (The Big Sleep) and Michael Biehn (The Terminator) tear up the screen in the edge-of-your-seat thriller, The Fan, coming to Blu-ray™ from Scream Factory on November 19th. The release gets the star treatment from Scream, bearing new interviews with actor Michael Biehn, director Edward Bianchi, and editor Alan Heim, and a new audio commentary with cult film director David DeCoteau and film historian David Del Valle, moderated by Scream Factory marketing director Jeff Nelson.
.
.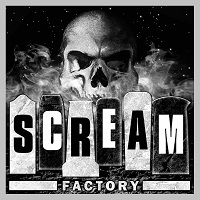 SCREAM FACTORY PRESENTS
THE FAN
ON BLU-RAY™ NOVEMBER 19, 2019
He is Sally Ross' greatest fan … and greatest nightmare.
Sally Ross (Bacall) is a renowned Broadway star, glamorous celebrity, and the object of adoration for countless admirers. But among all the loving little people lurks a young man (Biehn) whose devotion teeters on the edge of madness. His impassioned letters to her are initially a source of pleasure, but as he attempts to realize his ultimate fantasy – and is met with rejection – the stakes are raised to terrifying heights … which might bring on the final curtain for Sally.
Also starring James Garner, Maureen Stapleton, and Hector Elizondo, The Fan is a twisted tale of fame and obsession you'll never forget.
The Fan Bonus Features
·        NEW Number One Fan – an interview with actor Michael Biehn
·        NEW Fan Service – an interview with director Edward Bianchi
·        NEW Fanning the Flames – an interview with editor Alan Heim
·       NEW Audio Commentary with cult film director David DeCoteau and film historian David Del Valle, moderated by Scream Factory marketing director Jeff Nelson
·        Theatrical Trailer
·        TV Spots
·        Still Gallery