October 24th, 2019 by Brandon Peters
Dracula comes to Blu-ray™ Scream Factory-style on November 26, dripping with exquisite new bonus features (full list below) and a new 4K scan of the original best available film elements. Customers ordering from ShoutFactory.com will receive an exclusive 18×24 rolled poster featuring brand new artwork, available while supplies last.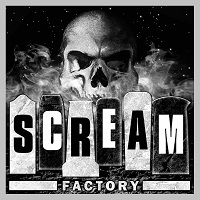 SCREAM FACTORY PRESENTS
DRACULA
ON BLU-RAY™
NOVEMBER 26, 2019
Starring Frank Langella, Sir Laurence Olivier,
Donald Pleasence and Kate Nelligan,
with a Score By John Williams
"***1/2 … an elegantly seen Dracula … all shadows and blood and vapors and 
Frank Langella
 stalking through with the grace of a cat. The film is a triumph of performance,
art direction and mood …" – Roger Ebert
Throughout history, Dracula has filled the hearts of men with fear and the hearts of women with desire. In this stylish production of Bram Stoker's classic gothic horror tale, Frank Langella, reprises his electrifying, award-winning stage performance as the bloodthirsty Count Dracula as he goes in search of his ultimate bride. Meanwhile, the renowned and relentless vampire hunter, Professor Van Helsing (Sir Laurence Olivier), seeks to end the dark prince's reign of terror over the citizens of Transylvania. Featuring an all-star cast, fine direction and a superbly atmospheric score by the great John Williams, Dracula is an unforgettable adaption of one of the most enduring horror legends of all time.
Disc 1 – Desaturated color timing:
·        NEW introduction by director John Badham
·        NEW King of My Kind – an interview with John Badham
·        NEW What Sad Music – an interview with writer W.D. Richter
·        NEW Dracula's Guest – an interview with camera assistant Jim Alloway
·        NEW interview with editor John Bloom
·        NEW interview with make-up artist Peter Robb-King
·        NEW interview with hair stylist Colin Jamison
·        NEW interview with assistant director Anthony Waye
·        NEW interview with production manager Hugh Harlow
·        Audio Commentary with director John Badham
·        The Revamping of Dracula featurette
Disc 2 – Original Theatrical Color timing:
·        NEW 4K scan of the original film elements
·        NEW introduction by director John Badham
·        NEW Audio Commentary by film historian/filmmaker Constantine Nasr
·        Theatrical Trailer
·        Radio Spots
·        Still Gallery