August 12th, 2019 by Brandon Peters
Prepare for the dawn. On September 24, 2019, Scream Factory proudly presents the definitive release of John Carpenter's Vampires on Blu-ray. The fang-baring film directed by the legendary John Carpenter is presented in this stacked collector's edition release, featuring brand-new interviews with John Carpenter, Sandy King Carpenter, Greg Nicotero, Gary B. Kibbe, James Woods, Thomas Ian Griffith and Tim Guinee.
.
.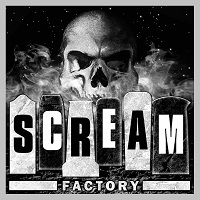 SCREAM FACTORY PRESENTS
JOHN CARPENTER'S VAMPIRES
(COLLECTOR'S EDITION)
ON BLU-RAY™ SEPTEMBER 24, 2019
The confrontation of the ages is about to begin.
Special Features:
NEW Time to Kill Some Vampires – an interview with composer/director John Carpenter, producer Sandy King Carpenter and cinematographer Garry B. Kibbe
NEW Jack the Slayer – an interview with actor James Woods
NEW The First Vampire – an interview with actor Thomas Ian Griffith
NEW Raising the Stakes – an interview with special effects artist Greg Nicotero
NEW Padre – an interview with actor Tim Guinee
Audio Commentary by composer/director John Carpenter
Isolated Score
Vintage Making of featurette
Theatrical Trailer
TV Spots
Still Gallery