June 19th, 2019 by Brandon Peters
Los Angeles, CA – Scream Factory proudly presents the 40s horror cult classic 
The
Leopard Man in its Blu-ray debut July 30, 2019. The release comes complete with special features including new audio commentary and a brand new 4k scan of the original nitrate camera negative. From legendary horror film producer Val Lewton (The Body Snatcher, Bedlam, The Ghost Ship) and from Jacques Tourneur, the director of the original Cat People, The Leopard Man is one of the first American films to attempt a remotely realistic portrayal of a serial killer.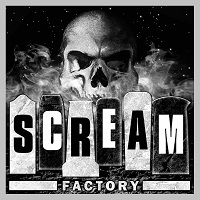 SCREAM FACTORY PRESENTS
THE LEOPARD MAN
ON BLU-RAY™ JULY 30, 2019
A savage killer is on the loose!
Is it man, beast or both behind a string of savage maulings and murders? An escaped leopard provides the catalyst for a foray into fear in which a cemetery is the rendezvous for death and love, and a closed door heightens rather than hides the horror of a young girl's fate. The Leopard Man once again teams producer Val Lewton with director Jacques Tourneur (Cat People). This thriller stars Dennis O'Keefe (T-Men, Raw Deal), Margo (Lost Horizon) and Jean Brooks (The Seventh Victim).
NEW 4K scan of the original nitrate camera negative
NEW Audio Commentary with filmmaker/film historian Constantine Nasr
Audio Commentary with filmmaker William Friedkin
Theatrical Trailer
Still Gallery