March 1st, 2019 by Brandon Peters
Horror enthusiasts and classic movie collectors rejoice! On April 16, SCREAM FACTORY™ is proud to present the 1978 supernatural cult classic THE MANITOU Blu-ray and horror classic SUPERSTITION Blu-ray. Produced and directed by William Girdler (Grizzly, Day of the Animals) and based on the best-selling novel by Graham Masterton, THE MANITOU stars Tony Curtis (Spartacus), Michael Ansara (I Dream of Jeannie), Susan Strasberg (Scream of Fear), Stella Stevens (The Silencers), Burgess Meredith (Rocky), Jon Cedar (Death Hunt), and Ann Sothern (The Whale of August). Directed by James Roberson (The Giant of Thunder Mountain) and produced by Ed Carlin (Battle Beyond the Stars), SUPERSTITION stars James Houghton (The Colbys), Albert Salmi (Caddyshack), Lynn Carlin (Faces), and Larry Pennell (Bubba Ho-Tep).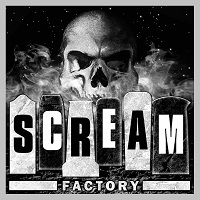 SCREAM FACTORY™ PRESENTS
THE MANITOU
Starring Tony Curtis, Michael Ansara, Susan Strasberg,
Stella Stevens, Burgess Meredith, Jon Cedar, and Ann Sothern
&
SUPERSTITION
Starring James Houghton
TWO HIGHLY-ANTICIPATED HORROR CULT CLASSICS ARRIVE ON BLU-RAY™
APRIL 16, 2019 FROM SCREAM FACTORY™
A must-have for collectors, THE MANITOU Blu-ray boasts new 4K scan from the original film elements and SUPERSTITION Blu-ray features new 2K scan. These two definitive Blu-ray releases from SCREAM FACTORY contain special bonus content. Pre-order is available now at ShoutFactory.com.
THE MANITOU
What surgeons thought to be a tumor growing on the neck of patient Karen Tandy (Susan Strasberg) is actually a fetus growing at an abnormally accelerated rate. But when Karen reaches out to former lover and phony psychic Harry Erskine (Tony Curtis), she discovers that she is possessed by the reincarnation of a 400-year-old Native American demon. Now with the help of a modern-day medicine man (Michael Ansara), Erskine must survive this ancient evil's rampage of shocking violence and forever destroy the enraged beast known as The Manitou.
THE MANITOU Blu-ray special features
NEW 4K scan of the original film elements
NEW Restored Stereo Soundtrack
NEW interview with author Graham Masterson
NEW Producing Girdler – an interview with executive producer David Sheldon
NEW Audio Commentary with film historian Troy Howarth
Theatrical Trailer
TV Spots
Still Gallery
SUPERSTITION
Something horrible is happening at the old house on Mill Road. A series of ghastly accidents has occurred near the site where a witch drowned centuries earlier. But when an alcoholic minister and his family move into the cursed residence, an idealistic young priest (James Houghton) and a cynical police detective (Albert Salmi) start their own investigation into the unexplained violence. Has the daughter of Satan returned for a rampage of vengeance? Will the laws of the Church be strong enough to cast out this demon? And if evil has truly found a new home, is the entire neighborhood headed straight to hell?
SUPERSTITION Blu-ray special features
NEW 2K scan from the original film elements
NEW That Crazy Witchcraft -an interview with director James Roberson
NEW Lake of Fire – an interview with actor James Houghton
Theatrical Trailer
TV Spot