November 7th, 2019 by Brandon Peters
Get ready for hours of skin-crawling terror as you witness a transformation like no other – from man to fly. On December 10, 2019, Scream Factory proudly presents the insect-morphing horror set The Fly Collection in a definitive Blu-ray™ release. This massive 5-disc set consists of the chilling original trilogy, the eye-popping 80s remake and its terrifying sequel, and is packed with hours of fascinating special features.
.
.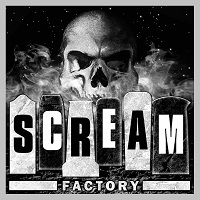 SCREAM FACTORY PRESENTS
THE FLY COLLECTION
ON BLU-RAY™ DECEMBER 10, 2019
The complete list of bonus features includes a bevy of new interviews and audio commentaries with cast and crew, including with producers Mel Brooks and Stuart Cornfeld, screenwriter Mick Garris and composer Howard Shore. The Curse of the Fly and The Return of the Fly are presented here for the first time on Blu-ray in North America.
Experience the ultimate in horror The Fly Collection, featuring 1958's The Fly starring Vincent Price, The Return of the Fly, in which the son of the original scientist continues his father's work and The Curse of the Fly, in which a woman finds she's married into the wrong family. David Cronenberg's 1986 remake of The Fly electrified audiences with its ground-breaking, gooey effects and the riveting performance by Jeff Goldblum as Seth Brundle, a scientist whose teleporting experiment takes a tragic toll. The hair-raising sequel to the remake stars Eric Stoltz as Seth Brundle's son, who is beginning to show the effects of his father's experiment.
Special Features:
Disc 1:
THE FLY (1958)
·  NEW Audio Commentary with author/film historian Steve Haberman & filmmaker/historian Constantine Nasr
·        Audio Commentary with actor David Hedison and film historian David Del Valle
·        Biography: Vincent Price
·        Fly Trap: Catching a Classic
·        Fox Movietone News
·        Theatrical Trailer
Disc 2:
RETURN OF THE FLY
·        NEW Audio Commentary with actor David Frankham
·        NEW Audio Commentary with author/film historian Tom Weaver
·        Audio Commentary with actor Brett Halsey and film historian David Del Valle
·        Theatrical Trailer
·        TV Spot
·        Still Gallery
Disc 3:
THE CURSE OF THE FLY
· NEW Audio Commentary with author/film historian Steve Haberman and filmmaker/historian Constantine Nasr
·        NEW interview with actress Mary Manson
·        NEW interview with continuity Renee Glynee
·        Theatrical Trailer
·        TV Spot
·        Still Gallery
Disc 4:
THE FLY (1986)
·        NEW Audio Commentary with author/film historian William Beard
·        NEW The Meshuggener Scientist – an interview with executive producer Mel Brooks
·        NEW Beauty and the Beast – an interview with producer Stuart Cornfeld
·        NEW A Tragic Opera – an interview with composer Howard Shore
·        NEW David's Eyes – an interview with cinematographer Mark Irwin
·        NEW interview with casting director Deirdre Bowen
·        Audio Commentary with director David Cronenberg
·        Fear of the Flesh: The Making of THE FLY
– covering all 3 stages of the production – Larva, Pupa and Metamorphosis
·        The Brundle Museum of Natural History with Chris Walas and Bob Burns
·        Deleted Scenes with Storyboard and Script versions
·        Extended Scenes
·        Alternate Ending
·        Test Footage (Main Titles, Lighting and Makeup Effects)
·        Vintage featurette/Profile on David Cronenberg
·        Still Galleries (Publicity, Behind-The-Scenes, Concept Art and Visual Effects)
·        Theatrical Trailers
·        TV Spots
·        George Langelaan's short story
·        Charles Edward Pouge's Original Screenplay
·        David Cronenberg's Screenplay Rewrite
·        Magazine articles with photos and video
·        Trivia Track
·        Two Easter Eggs
Disc 5:
THE FLY II (1989)
·        NEW Fly in the Ointment – an interview with producer Stuart Cornfeld
·        NEW Original Visions – an interview with screenwriter Mick Garris
·        NEW Version 2.0 – an interview with screenwriter Ken Wheat
·        NEW Big and Gothic – an interview with composer Christopher Young
·        NEW Pretty Fly for A Fly Guy – an interview with special effects artist Tom Sullivan
·        NEW interview with cinematographer Robin Vidgeon
·        Interview with director Chris Walas
·        Interview with producer Steven-Charles Jaffe
·        Audio Commentary with director Chris Walas and film historian Bob Burns
·        Transformations: Looking Back at The Fly II
·        The Fly Papers: The Buzz on Hollywood's Scariest Insect
·        Video Production Journal – a behind-the-scenes look at the special effects
·        Composer's Master Class: Christopher Young
·        Storyboard to Film Comparisons with optional commentary by director Chris Walas
·        Vintage Featurette
·        Extended Press Kit Interviews with Eric Stoltz, Daphne Zuniga and Chris Walas
·        Alternate Ending
·        Deleted Scene
·        Teaser Trailer
·        Theatrical Trailer
·        Still Gallery
·        Storyboard Gallery