February 18th, 2020 by Brandon Peters
Get ready to see America's funniest family in their first full-length feature film! On March 31, 2020, Scream Factory proudly presents Munster, Go Home! on Blu-ray for the first time. Complete with bonus features including the television film The Munsters' Revenge and new audio commentary with Butch Patrick and Rob Zombie, this release of Munster, Go Home! is a "munst"-have for any fan of The Munsters. Following the wildly popular Munsters TV series, original cast members Fred Gwynne (Herman Munster), Yvonne De Carlo (Lily Munster), Al Lewis (Grandpa) and Butch Patrick (Eddie Munster) are reunited in this hilarious movie as you've never seen them before … in spooky color!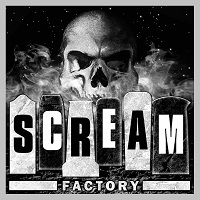 SCREAM FACTORY PRESENTS
MUNSTER, GO HOME!
ON BLU-RAY™ MARCH 31, 2020
Herman inherits a mansion in England and moves the family into an estate full of ghosts and other surprises. Also starring Terry-Thomas (The Abominable Dr. Phibes), Hermione Gingold (Bell, Book and Candle), Richard Dawson (Hogan's Heroes), Bernard Fox (Arnold) and horror film legend John Carradine (The Howling), and directed by TV veteran Earl Bellamy who directed episodes of the original series, Munster Go Home is spookily splendid return for the first family of fright!
Special Features:
NEW Audio Commentary with actor Butch Patrick and musician/filmmaker Rob Zombie
Bonus Television Film – The Munsters' Revenge in HD – (1.33:1)
Vintage cast radio interviews
Radio Spots
Theatrical Trailer
Extensive Still Galleries for both films – behind-the-Scenes photos, movie stills and posters