June 13th, 2018 by Brandon Peters
It may seem like paradise, but just off shore a new brand of terror has been unleashed in Piranha II, James Cameron's directorial debut. The razor-sharp sequel to Piranha comes to Blu-ray for the first time July 31, 2017 from Scream Factory in a release that features a brand new 2K scan of the original camera negative and new interviews with cast and crew.
.
.
.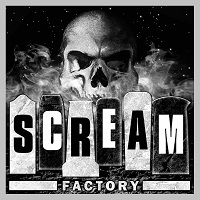 SCREAM FACTORY PRESENTS
PIRANHA II: THE SPAWNING
IN ITS BLU-RAY DEBUT
ARRIVING JULY 31, 2018
Who's for dinner?
While investigating the mysterious death of a diver, scuba instructor Anne Kimbrough (Tricia O'Neil – Titanic) makes a horrific discovery: Piranha-like fish, with wings that enable them to fly, are responsible for the death. As the body count rises, Anne desperately tries to convince the manager of the Club Elysium resort to call off the annual fish fry on the beach, but he's determined to give his guests the ultimate feeding frenzy. This exciting sequel to Joe Dante's original PIRANHA also stars Lance Henriksen (Aliens, Pumpkinhead) and is the directorial debut of James Cameron (Avatar, The Terminator, Aliens).
Special Features:
NEW 2K scan from the original camera negative
NEW interview with actor Ricky Paull Goldin
NEW interview with special effects artist Brian Wade
Theatrical Trailer