May 2nd, 2019 by Brandon Peters
Celebrating horror icons Boris Karloff and Bela Lugosi, Scream Factory's Universal Horror Collection Vol. 1 will be made available on Blu-ray™ on June 18, and is available now for pre-order. Loaded with new commentaries and featurettes, this collection includes The Black Cat (1934), The Raven, The Invisible Ray and Black Friday.
.
.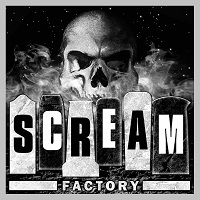 SCREAM FACTORY PRESENTS
UNIVERSAL HORROR COLLECTION VOL. 1
ON BLU-RAY™ JUNE 18, 2019
Boris Karloff and Bela Lugosi created some of the most memorable performances in cinematic history. Their unforgettable performances as Dracula and Frankenstein's monster terrified a generation of moviegoers and when these two legendary actors came together for a series of films in the 1930s, audiences could not get enough. Scream Factory now pays homage to these legendary actors with the first of two collections, presenting classic films with all the care that horror fans have come to expect from the brand.
THE BLACK CAT
Special Features:
NEW Audio Commentary by author/film historian Gregory William Mank
NEW Audio Commentary by author/film historian Steve Haberman
NEW Dreams Within a Dream: The Classic Cinema of Edgar Allan Poe – narrated by Doug Bradley
NEW A Good Game: Karloff and Lugosi at Universal Part One: The Black Cat
Vintage footage – The Black Cat Contest
Still Gallery
THE RAVEN
Special Features:
NEW 2K scan of the original film elements
NEW Audio Commentary with author/film historian Gary D. Rhodes
NEW Audio Commentary with author/film historian Steve Haberman
NEW A Good Game: Karloff and Lugosi at Universal Part Two: The Raven
Audio Recording: Bela Lugosi reads "The Tell-Tale Heart"
Still Gallery
THE INVISIBLE RAY
Special Features:
NEW 2K scan of the original film elements
NEW Audio Commentary with authors/film historians Tom Weaver and Randall Larson
NEW A Good Game: Karloff and Lugosi at Universal Part Three: The Invisible Ray
Re-Release Theatrical Trailer
Still Gallery
BLACK FRIDAY
Special Features:
NEW 2K scan of the original film elements
NEW Audio Commentary with filmmaker/film historian Constantine Nasr
NEW A Good Game: Karloff and Lugosi at Universal Part Four: Black Friday
Inner Sanctum Mystery Radio Show: "The Tell-Tale Heart" starring Boris Karloff
Theatrical Trailer
Still Gallery