February 11th, 2020 by Brandon Peters
Universal Horror Collection Volume 4 screams to life on March 17 from Scream Factory! Special features include new 2K scans, new audio commentaries, a new featurette, and much more. Volume 4 includes four tales of terror from the archives of Universal Pictures, the true home of classic horror. This collection includes such horror stars as Boris Karloff, Bela Lugosi, Lionel Atwill, and Rondo Hatton. Boris Karloff ignites the screen as an inventor who is kidnapped by a gang of burglars and forced to help them commit robberies in Night Key. Bela Lugosi stars in a creepy tale of strange characters, secret passages and a murderer who masters the art of "mind over matter" in Night Monster.  In The Climax, Karloff is terrifying as a mad doctor whose insane jealousy over a beautiful opera singer may drive him to murder. A giant of a man is used as an instrument of evil by a mad sculptor in House of Horrors.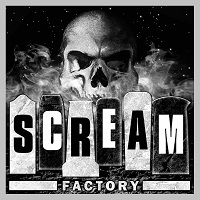 GET READY FOR MORE THRILLS AND CHILLS!
SCREAM FACTORY PRESENTS
UNIVERSAL HORROR COLLECTION VOL. 4
ON BLU-RAY™
MARCH 17, 2020
NIGHT KEY
Special Features:
NEW 2K scan of a fine grain film element
NEW Audio Commentary with film historians Tom Weaver and Dr. Robert J. Kiss
Theatrical Trailer
Production Design Stills/Production Artwork Gallery
Still Gallery
NIGHT MONSTER
Special Features:
NEW 2K scan of a fine grain film element
NEW Audio Commentary with film historian Gary D. Rhodes
Theatrical Trailer
Still Gallery
THE CLIMAX
Special Features:
NEW 2K scan of the interpositive
NEW Audio Commentary with film historians Kim Newman and Stephen Jones
Theatrical Trailer
Still Gallery
HOUSE OF HORRORS
Special Features:
NEW Audio Commentary by film historian Scott Gallinghouse
NEW The Creeper – Rondo Hatton at Universal
Still Gallery