April 3rd, 2019 by Brandon Peters
On May 21, The Seduction, the steamy stalker thriller starring Morgan Fairchild and Andrew Stevens comes to Blu-ray™ from Scream Factory. Bonus features include brand new interviews with Morgan Fairchild, Andrew Stevens, and producer Bruce Cohn Curtis, and more. The Seduction will be available for pre-order from Scream Factory and Amazon.com.
.
.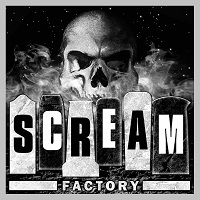 SCREAM FACTORY PRESENTS
THE SEDUCTION
STARRING MORGAN FAIRCHILD
ON BLU-RAY™ MAY 21
L.A. anchorwoman Jamie Douglas (the stunning Morgan Fairchild in her big screen debut) has it all: a glamorous career on a top-rated news show, a luxurious house in the hills, and a devoted young admirer named Derek (Andrew Stevens). But when Jamie rebuffs his romantic advances, Derek becomes an obsessed stalker who plays out an increasingly psychotic courtship with the frightened newswoman. Soon he is threatening every part of her life, secretly watching even her most intimate moments. Her tough-talking lover (Michael Sarrazin) can't console her. A by-the-book cop (Vince Edwards) can't protect her. But Jamie is far from helpless … and ready to fight back with all the weapons at her command. When the smoke clears … who will survive The Seduction?
Special Features:
·        NEW "Beauty and Strength" Interview with Actress Morgan Fairchild
·        NEW "The Seducer" Interview with Actor Andrew Stevens
·        NEW "Flashbacks" – Interview with Producer Bruce Cohn Curtis
·        Audio Commentary with Producer Irwin Yablans, Bruce Cohn Curtis and Writer/Director David Schmoeller
·        "Remembering The Seduction" featurette featuring interviews with Bruce Cohn Curtis, Irwin Yablans, David Schmoeller, Actress Colleen Camp, Actor Kevin Brophy and Associate Producer Tom Curtis
·        "Remembering the Locations and Production" featurette with Bruce Cohn Curtis and Location Manager Charles Newirth
·        "Remembering The Seduction and The Law" featurette
·        Original Theatrical Trailer & TV Spot
·        Still Gallery