August 9th, 2018 by Brandon Peters
The time is coming. The seals are breaking. Judgment is at hand. As the signs of the apocalypse come to pass, only one woman can stop the impending supernatural doom in THE SEVENTH SIGN. On September 11, 2018, SCREAM FACTORY™ is proud to present THE SEVENTH SIGN on Blu-ray. Directed by Carl Schultz (The Young Indiana Jones Chronicles), this taut and riveting cult classic thriller stars Demi Moore (Margin Call), Michael Biehn (The Terminator), Peter Friedman (HBO's Succession), and Jürgen Prochnow (In the Mouth of Madness). Available for the first time on Blu-ray, THE SEVENTH SIGN is a must-have for movie collectors, horror thriller enthusiasts, and contains new interviews with filmmaker and cast. Pre-order is available now at ShoutFactory.com.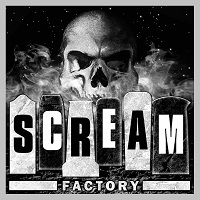 SCREAM FACTORY PRESENTS
Starring Demi Moore and Michael Biehn
THE SEVENTH SIGN
LANDS ON BLU-RAY™ SEPTEMBER 11, 2018
FROM SCREAM FACTORY™
Demi Moore stars as Abby Quinn, a young woman who discovers that she and her unborn child play a terrifying part in the chain of events destined to end the world. Already troubled with a difficult pregnancy, Abby grows more distraught once she and her husband (Michael Biehn, The Terminator) rent their studio apartment to David (Jürgen Prochnow, In The Mouth Of Madness), an enigmatic drifter. As Abby becomes ensnared in a series of otherworldly experiences, it becomes apparent that David is carrying out the mythical prophecies of Judgment Day … and that she has been chosen as the instrument of the Seventh Sign. But can Abby — or anyone — stand between the wrath of God and the future of humanity?
THE SEVENTH SIGN Blu-ray Special Features:
·      NEW Interview with Actor Michael Biehn
·      NEW Interview with Director Carl Schultz
·      NEW Interview with Actor Peter Friedman
·      NEW Interview with Actor John Taylor
·      NEW Interviews with Screenwriters W.W. Wicket and George Kaplan
·      TV Spots
1080p High-Definition/Widescreen (2.35:1)/English DTS-HD Master Audio Stereo/English Subtitles/1988/Color/
Approximate Feature Running Time +/- 97 Minutes/The film is rated R