May 8th, 2018 by Brandon Peters
How many eyes does horror have? How many times will terror strike? Giant mutant rabbits are on the loose in the campy 70's cult classic Night Of The Lepus for the first time on Blu-ray on June 19, 2018 from Scream Factory. This release features a new 2K scan of the original film elements and comes complete with new audio commentaries. Stuart Whitman (Eaten Alive), Janet Leigh (Psycho), Rory Calhoun (Motel Hell) and DeForest Kelley (Star Trek) are among the intrepid humans facing off against the behemoth bunnies, using guns, flames, dynamite and anything else in their grasp to battle their oversized, hungry tormentors.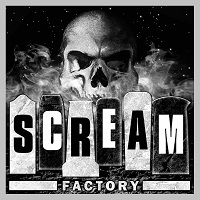 SCREAM FACTORY PRESENTS
NIGHT OF THE LEPUS
IN ITS BLU-RAY DEBUT
ARRIVING JUNE 19, 2018
There was no limit to the horror … no end to the Night Of The Lepus! A hormone intended to alter the breeding cycle of rabbits overrunning Arizona ranchlands ends up turning them into flesh-eating, 150-pound monsters in Night of the Lepus.
Special Features:
NEW 2K scan of the original film elements
NEW Audio Commentary with author Lee Gambin (Massacred by Mother Nature: Exploring the Natural Horror Film)
NEW Audio Commentary with Pop Culture historian Russell Dyball
Theatrical Trailer
TV Spot
Radio Spot
Still Gallery