September 27th, 2018 by Brandon Peters
The perfect roommate or a perfect nightmare? An innocent wanted ad – "SWF seeks female to share apt in West 70s; Non-smkr, professional preferred" – opens the door to murderous, psychotic terror in SINGLE WHITE FEMALE.
On
November 13, 2018
, SCREAM FACTORY™ is proud to present
SINGLE WHITE FEMALE
on Blu-ray. Produced and directed by Barbet Schroeder (Reversal of Fortune, Barfly) and screenplay by Don Roos (
The Opposite of Sex
), this pulse-pounding psychological thriller stars Bridget Fonda (Lake Placid,
Jackie Brown
), Jennifer Jason Leigh (White Boy Rick,
The Hateful Eight
), Steven Weber (Stephen King's The Shining, 13 Reasons Why), and Peter Friedman (Succession,
The Seventh Sign
). Available for the first time on Blu-ray,
SINGLE WHITE FEMALE
contains special bonus content and is a must-have for movie enthusiasts and collectors. Pre-order is available now at
ShoutFactory.com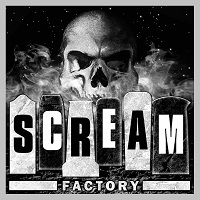 SCREAM FACTORY PRESENTS
"One climax after another after another … a kind of mad artistic zeal to their passionate duel … both Fonda and Leigh pull out all the stops …"
– Roger Ebert
A Film by Barbet Schroeder
SINGLE WHITE FEMALE
Starring Bridget Fonda, Jennifer Jason Leigh,
Steven Weber, and Peter Friedman
AVAILABLE ON BLU-RAY™ NOVEMBER 13, 2018
FROM SCREAM FACTORY™
After an unfaithful fiancé leaves her suddenly single, Allison Jones (Fonda) advertises for a roommate to share her spacious apartment. But when the introverted Hedra (Leigh) moves in, she doesn't just take over Allie's spare bedroom. She takes over her clothes, her boyfriend … and her identity. An unrelenting thriller from director Barbet Schroeder (Barfly, Reversal Of Fortune), Single White Female boasts terrific performances and stylish suspense to die for. Bring this Blu-ray into your home today (at your own risk).
SINGLE WHITE FEMALE Blu-ray Special Features:
·        NEW Audio Commentary with Director Barbet Schroeder, Editor Lee Percy, and Associate Producer Susan Hoffman
·        NEW Interview With Director Barbet Schroeder
·        NEW Interview With Actor Peter Friedman
·        NEW Interview With Actor Steven Weber
·        NEW Interview With Screenwriter Don Roos
·        Theatrical Trailer
Rated R for strong sexuality, and for violence and language.