November 14th, 2018 by Brandon Peters
The masters of horror Tobe Hooper (The Texas Chainsaw Massacre), Robert Englund (A Nightmare On Elm Street Franchise) and Stephen King (Creepshow, Misery) join to bring you a shocking tale of terror. Available December 11th, 2018 from Scream Factory, The Mangler features a new 4K print of the original camera negative from the uncut version. The release also contains several new bonus features, including a new audio commentary with co-writer Stephen David Brooks, a new interview with actor Robert Englund, rare behind-the-scenes footage, and more! Fans can pre-order their copies now by visiting ShoutFactory.com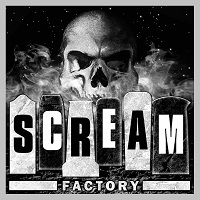 IT HAS A CRUSH ON YOU!
The Mangler
White-Knuckle Chiller Available December 11th, 2018
 from Scream Factory
Based on King's short story, this white-knuckle chiller follows a cop (Ted Levine, The Silence Of The Lambs, The Hills Have Eyes) as he investigates a series of grisly accidents … and uncovers a deadly town secret that has been hidden for years – a terrifying entity that threatens to destroy everything in its path. With time running out and a young girl's life in the balance, he races to destroy the beast before it's too late!
The Mangler Bonus Features
·        NEW 4K of the original camera negative for the uncut version
·        NEW Audio Commentary with co-writer Stephen David Brooks
·        NEW Hell's Bells – an interview with actor Robert Englund
·        Rare behind-the-scenes footage
·        Theatrical Trailer
·        TV Spot