January 27th, 2022 by Jason Coleman
It's January…Sundance time!  The Sundance Film Festival 2022 is currently underway virtually and thus once again more than just the lucky few get the chance to get a gander at possible cinematic wonders in store.  Sadly, a large portion of the fictitious features either have a name attached (Karen "Nebula" Gillan is not exactly an unknown!) or have distribution and are going to hit the TV screen soon after.  (You can catch Fresh on Hulu in March…for free!)  So to lesson the distinctive Hollywood vibe of Sundance I decided to strictly hit the documentaries for a change and was certainly glad I did.  (Though truth be told I saw a LOT of HBO Documentary headers going in!)  From personal tales of abuse both at work and home to tales of powerful men falling and strong women rising, check out my four Sundance Film Festival 2022 Encapsulated Movie Reviews documentary-style below!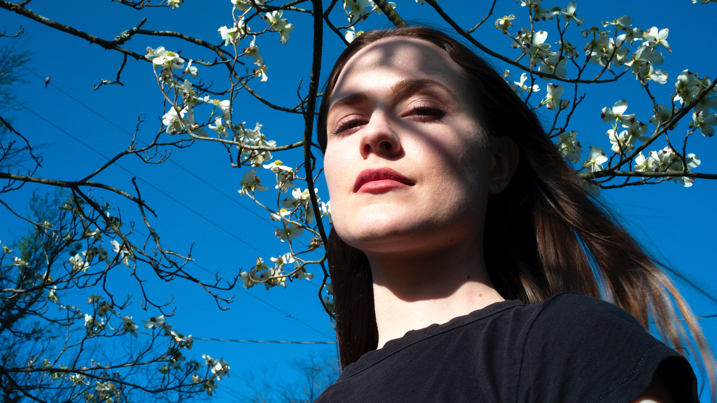 "Phoenix Rising" – While Sundance has programmed part one of this doc (part two doesn't come out till March) that should in no way have a reflection on just how powerful Amy Berg's film is about the turbulent life of actress Evan Rachel Wood.  Baring good and bad for all to see, Wood holds nothing back in her tales of abuse and heartbreak mostly at the hands of unconventional rocker Brian Warner aka Marilyn Manson.  So detailed and disturbing is her account that any naysayers are fully and finally silenced. (The story of Manson actually penetrating her for the music video "Heart-Shaped Glasses" shooting a simulated sex scene is stomach turning to say the least.)  Thankfully Wood's work for victims' rights in moving the statute of limitations provides a light at the end of a very dark tunnel here.  But in the end, can I legitimately give this one a "dog" number having only seen half?  No.  Can I tell you it's one damn effective and affecting doc thus far? You bet.
Unknown Dogs
"We Need To Talk About Cosby" – What may be presented as a surface doc with opinions on the notoriously criminal funny man is actually an almost four-hour deep-dive examination of everything under the sun warts and all.  Ranging from comics and stars with their opinions before (Cosby actually started the stunt movement for African Americans) and after (many have a hard time watching clips of him now), first-hand accounts from women telling their disturbing stories and even early hints of Cosby's twisted predilections (his comedy bits about Spanish Fly are stomach-turning) comedian turned director W. Kamau Bell leaves no stone unturned in his dissection of the man whom he idolized and was known as America's dad.  (Seeing Bill and the Huxtables lip-sync to Ray Charles "Night Time Is The Right Time" on The Cosby Show now is just downright upsetting)  And while this one is a sad but necessary reminder of Cosby, good and bad, hearts nevertheless are forever broken.
"The Janes" – Fascinating tale of how a group of concerned and resilient women who called themselves The Janes decided to buck the unfair system and help facilitate women in receiving safe, affordable, and at the time illegal abortions in the early '70s.  There are so many eye-opening details from their first-hand accounts – from the folks they helped (a female police officer called the hotline looking for legit help!) to the length they had to go to in keeping things going.  (The women started to do the procedure themselves after finding out the guy who was doing the work for them was not a doctor!)  But most of all this one is a firm kick in the ass reminder of the horrible lengths women were forced to go to in getting the care they deserved by right – a subject that is sadly far from over.
"The American Dream And Other Fairy Tales" – While we have already heard notable Disney descendant Abigail Disney talk a ton in various social media about her family's worker-friendly past and her issues with the inhuman aspects of the current CEO's and their unfair practices (those bastards pay one dollar a year lease for that massive parking complex they bilk people with!), it's the regular people affected by the greed that makes this one moving.  Telling tales of financial hardship and broken human will, you can feel her subjects' pain that is unflinchingly and unapologetically front and center here.  (The talk of prosperity by Disney mixed with workers standing in free food lines because they can't afford to eat hits home.)  The doc does go into some unneeded complex areas about how the current sad state of massive poverty has come to the doorstep and is definitely missing a sense of Roger & Me urgency with no one here being confronted or held accountable (I would love to see Bob & Me – bring back Corporate Criminal Trading Cards!), but it's when the issue gets up close and personal that this fairy tale takes flight.