September 3rd, 2020 by Brandon Peters
William Shatner will boldly tell what no one has told before with the release of The Captains Collection, available for the first time on Blu-ray and collected together in a single set, on October 20, 2020 from Shout! Factory. Shatner's incredible in-depth look at the creation, evolution and legacy of Gene Roddenberry's Star Trek comes to life in this collection of four documentaries.  The Captains Collection will be available everywhere on digital and as a standard four-disc Blu-ray release and, exclusively from Shout! Factory, as a Special Edition five-disc Blu-ray set and as a bundle that pairs the Special Edition set with William Shatner's Has Been on vinyl. Fans can pre-order their copies now by visiting ShoutFactory.com.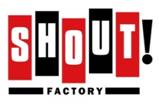 The Captains Collection
Comes to Blu-ray October 20, 2020
Four-Documentary Set Available
Everywhere on Blu-ray and Digital
Special Edition Blu-ray Set & Bundle with Williams Shatner's Has Been on Vinyl Available Exclusively from Shout! Factory
The Captains Collection presents four acclaimed Star Trek documentaries directed by William Shatner together, with The Captains, William Shatner's Get a Life!, The Captains Close Up five-episode miniseries and Chaos on the Bridge: The Untold Story Behind Trek's Next Generation.
In The Captains, Shatner sits down for five insightful interviews with the franchise's captains — Sir Patrick Stewart, Avery Brooks, Kate Mulgrew, Scott Bakula and his own Kirk counterpart, Chris Pine. The interviews continue with The Captains Close Up, a docuseries formed from additional interview footage unable to be included in the original The Captains film. Chaos on the Bridge tells the delightful — and surprising — story of bringing Star Trek: The Next Generation to the screen! And finally, in Get A Life, Shatner presents his own, unforgettable love letter to the fans of Star Trek.
Complete with bonus features that offer behind the scenes footage, additional stories and much more, The Captains Collection is the perfect collector's set for Trekkers of all ages. The Special Edition also includes a fifth bonus disc exclusive to ShoutFactory.com, featuring 1 1/2 hours of never-before-seen interviews, including bonus episode Still Kicking: A Conversation Between William Shatner and Christopher Plummer, and an additional feature-length documentary, the award-winning William Shatner's Gonzo Ballet, both available for the first time on home video.
Bonus Features
·        "The Making Of The Captains"
·        Additional Stories
·        "Ponder The Mystery" Music Video
·        Trailers
PLUS, Exclusive to the Special Edition:
·        Feature-Length Documentary – William Shatner's Gonzo Ballet (2009)
·        The Captains Extended Interviews Featuring Walter Koenig (Chekov), Grace Lee Whitney (Yeoman Rand), Gary Lockwood (Gary Mitchell, "Where No Man Has Gone Before"), Sally Kellerman (Elizabeth Dehner, "Where No Man Has Gone Before")
·        Chaos On The Bridge Extended Interviews Featuring Maurice Hurley (Showrunner, Star Trek: The Next Generation 1987-89), Ira Steven Behr (Writer/Producer, Star Trek: The Next Generation 1988-89), Jeffrey Katzenberg (Paramount Executive, Star Trek—The Motion Picture), Les Moonves (President, CBS 1995-2018)
SPECIAL EDITION THE CAPTAINS COLLECTION + HAS BEEN [SPLATTER VINYL] BUNDLE
Shout! Factory's exclusive bundle includes the five-disc Special Edition Captains Collection Blu-ray alongside the Has Been vinyl variant, featuring a green, yellow, and black splatter design and limited to 1,000 units.
From pop-culture icon William Shatner comes Has Been, an album unlike anything you've ever heard before. Produced and arranged by Ben Folds and featuring numerous notable guest appearances, Has Been is the result of the collision of two great creative forces — a surprisingly pop-driven, lyrically potent collection of songs to enlighten and entertain. Included in the set of originals is William Shatner's version of the Pulp hit, "Common People."
Side One:
1.     Common People (4:38) featuring Joe Jackson
2.      It Hasn't Happened Yet (3:46)
3.      You'll Have Time (5:15)
4.     That's Me Trying (3:45) featuring Aimee Mann and Ben Folds
5.     What Have You Done (1:43)
Side Two:
1.     Together (5:36) featuring Lemon Jelly
2.     Familiar Love (3:57)
3.     Ideal Woman (2:22)
4.     Has Been (2:16)
5.     I Can't Get Behind That (3:00) featuring Henry Rollins
6.     Real (3:08) featuring Brad Paisley