December 18th, 2019 by Brandon Peters
Shout Select will release retro classic The Wizard in a 2-disc collector's edition Blu-ray set on March 24, 2020. This release is mastered from a new 4K scan of the film and comes loaded with all-new bonus features including never-before-released deleted scenes, audio commentary with director Todd Holland, and interviews with cast and crew including actors Fred Savage and Luke Edwards. Fans can preorder this Collector's Edition set now at shoutfactory.com.
.
.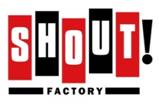 SHOUT SELECT PRESENTS
THE WIZARD (COLLECTOR'S EDITION)
ON BLU-RAY™ MARCH 24, 2020
"Great acting, a touching story, and a bona fide look at how Nintendo ruled the world … The Wizard is still a solid and entertaining road film that is never cloying or abundantly sweet." – Cinema Crazed
Haunted by a family tragedy, and desperate to get to California for some unknown reason, young Jimmy Woods (Luke Edwards, Newsies) flees with his conniving brother, Corey (Fred Savage, The Wonder Years). Along the way, they encounter Haley (recording artist and actress Jenny Lewis), a street-smart teen on her way to Reno. Together, they make their way to California, pursued by a sinister bounty hunter, as well as the boys' father (Beau Bridges, The Fabulous Baker Boys) and brother (Christian Slater, Kuffs). Meanwhile, their ticket to California just might be found in Jimmy's hidden talent: video games!
All New Special Features:
Disc 1:
·        4K Transfer
·        Audio Commentary with Director Todd Holland
·        Never-Before-Released Deleted Scenes
·        Trailers
Disc 2:
·        "The Road to Cali-forn-ia" – A Look Back At The Wizard Including Brand-New Interviews With Todd Holland, Stars Fred Savage And Luke Edwards, Writer/Producer David Chisholm; Producer Ken Topolsky; And More!
·        "How Can I Help You? Confessions of a Game Play Counselor"
·        "A Clinical Analysis of The Wizard"
·        Post Screening Q&A From Let's Play Gaming Expo 2019 With Luke Edwards, David Chisholm And Ken Topolsky
·        Photo Gallery