June 24th, 2019 by Brandon Peters
A collection of mad doctors and murderous fiends want to go home with you… Universal Horror Collection Volume 2 is coming to Blu-ray on July 23 from Scream Factory. The collection is loaded with extras, including new commentaries, and a new featurette.
.
.
.
.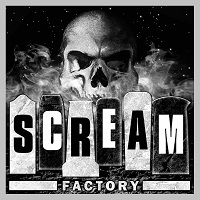 SCREAM FACTORY PRESENTS
UNIVERSAL HORROR COLLECTION VOL. 2
ON BLU-RAY™ JULY 23
Undertake four tales of terror from the archives of Universal Pictures, the home of classic horror! This collection includes such horror stars as Lionel Atwill, George Zucco, David Bruce and Evelyn Ankers. A maniacal hunter and collector of wild animals uses them to dispose of rival and enemies in Murders in the Zoo. An unhinged scientist flees the San Francisco police and continues his bizarre experiments on a remote tropical island in The Mad Doctor of Market Street. A mysterious avenger is murdering acquitted criminals while dabbling in brain transplants in The Strange Case of Doctor Rx. And a doctor's experiments with nerve gas turn his assistant into a grave-robbing freak in The Mad Ghoul.
MURDERS IN THE ZOO
·        NEW Audio Commentary with author/film historian Greg Mank
·        Still Gallery
MAD DOCTOR OF MARKET STREET
·        Theatrical Trailer
·        Still Gallery
THE STRANGE CASE OF DR. RX
·        NEW Gloriously Wicked: The Life and Legacy of Lionel Atwill
·        Still Gallery
THE MAD GHOUL
·        NEW Audio Commentary by film historian Thomas Reader
·        Still Gallery