November 15th, 2008 by Jessica Alba in 1080P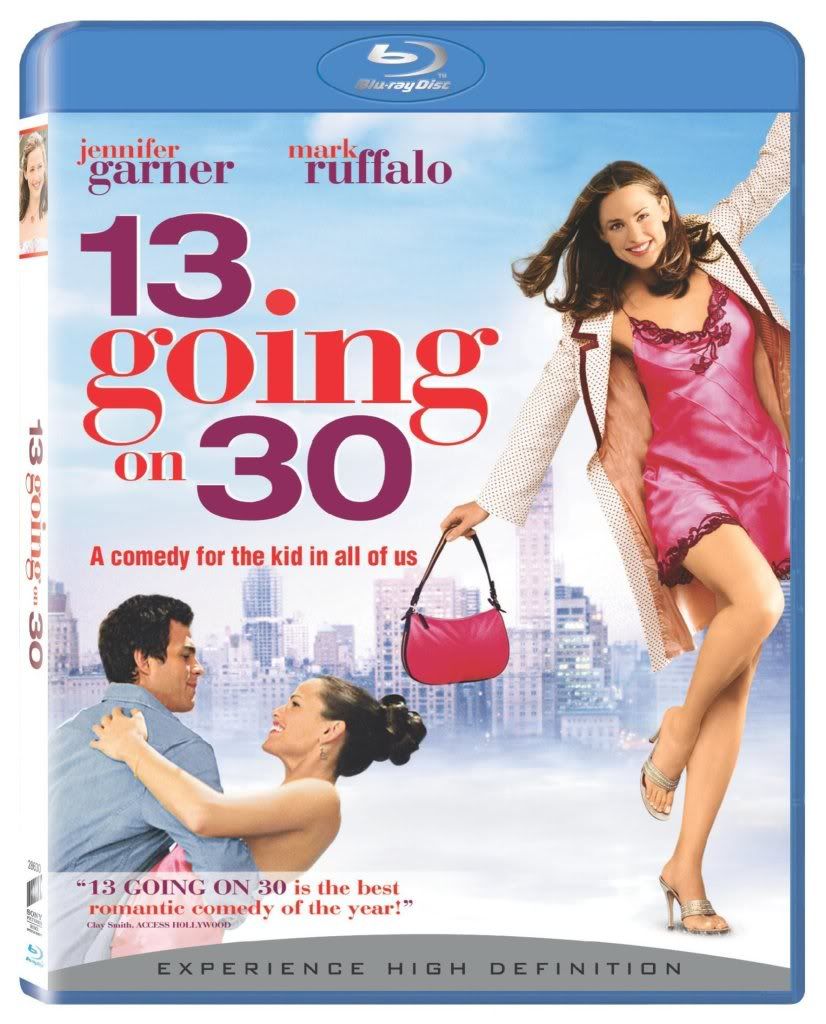 Sony Pictures Home Entertainment has finally announced the technical specs for its January 20th Blu-ray release of 13 Going on 30.  So get ready, all you Jennifer Garner fans, to be treated to a 1080P 1.85:1 video transfer with a Dolby TrueHD 5.1 soundtrack. 
13 Going on 30 is a romantic comedy starring Jennifer Garner and Mark Ruffalo.  What if you could go back in life and do it all over again by finding out exactly what you are missing?  Sounds like a dream come true.  See you are thinking about it now huh?  And you thought you had enough problems in life.  Well…13 Going on 30 answers all those questions.
 Full technical specs include:
18 deleted and extended scenes
Alternate beginning and ending
Making of a Teen Dream
Making of a Teen Dream: Another Take
Blooper reel
Two filmmaker audio commentaries
I Was a Teenage Geek Featurette
Pat Benetar's "Love is a Battlefield" and Rick Springfield's "Jessie's Girl" music videos
Fashion Flashback: Into the 80's
Photo Gallery
BD-Live enabled
Pre-order your copy of 13 Going on 30 at Amazon's lowest prices by clicking the link below: