November 17th, 2008 by Jessica Alba in 1080P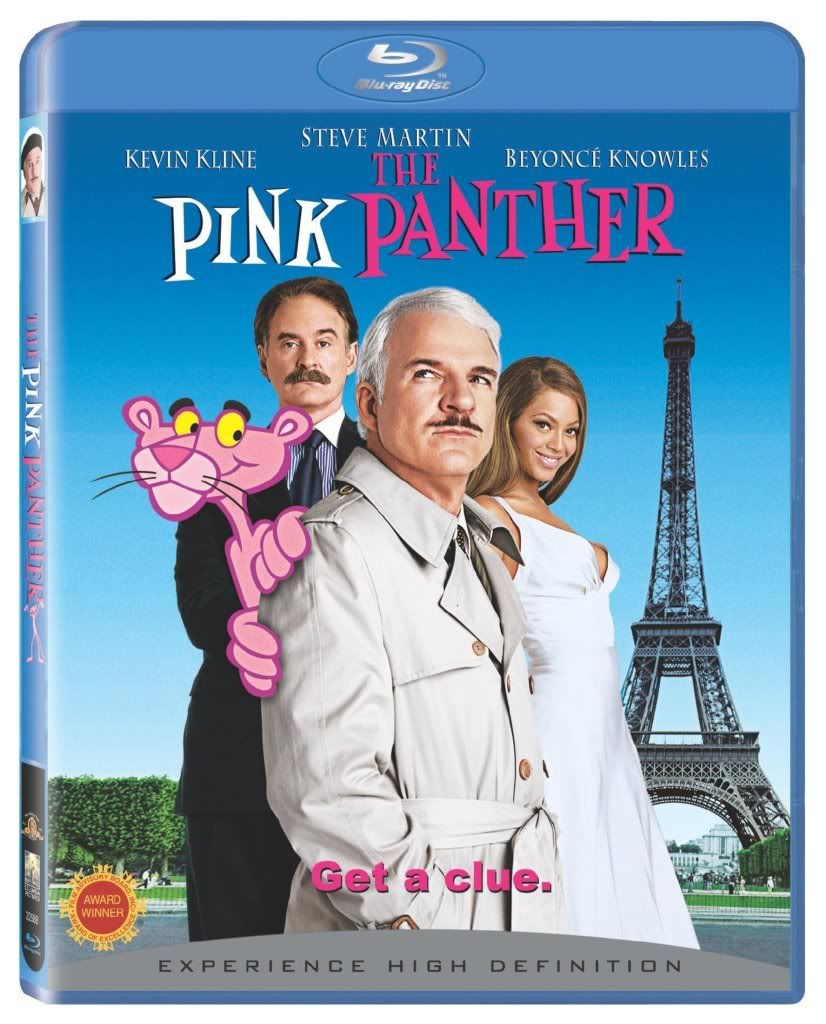 Sony Pictures Home Entertainment recently announced that 2006 remake of The Pink Panther, which will arrive on the Blu-ray format next year, January 20th.  The coveted role of Inspector Clouseau is played by legendary funny-man Steve Martin.  Much unlike the unexpected nature of Inspector Clouseau's character, Sony has taken away the guess work over the Blu-ray disc's final specs.
The Blu-ray release will feature a 1.85:1 aspect ratio and a 1080P AVC video encode.  The audio track of choice will be a 5.1 Dolby True HD soundtrack.
The final specs include:
CODE PINK animated graphics-in-picture track featuring an animated Pink Panther (BD Exclusive)
Commentary with director Shawn Levy
11 deleted and extended scenes with optional director's commentary
Beyonce music video "Check On It"
Cracking the Case documentary
Animated Trio
Deconstructing the Panther
Sleuth-Cams On Set
Extended Beyonce Performance "A Woman Like Me" with optional commentary
BD-Live enabled