December 28th, 2022 by Gregg Senko
A full year of movies in the cinema! Granted, that happened last year too, but it's great to have normality back in the mix for consecutive years, even if it feels like the cinema is slowly passing away, sadly enough. Nevertheless, the early part of 2022 saw a few films that made the most of a cinematic experience, certainly ones you will see on this list. Marvel dotted the landscape with its expected trio of films this year,  streaming services continued their increasing library of solid films, and finally, an old friend from the 90's showed up to close out a trilogy.  One film I did not get to see in time was the James Cameron epic, Avatar: The Way of Water.  Then again, I fell asleep in the first one so perhaps that omission isn't a drastic one.  That aside, 2022 gave us plenty of other titles to fill our lists with.
*
#10  Clerks III
With the original Clerks being one of my favorite films out of the 90's, and it being 16 years since Clerks II, I pretty much figured that was the end of the franchise assuming director Kevin Smith was leaving it in the rearview.  Not so, and thankfully not so!  Smith returned for the final installment in the franchise, officially making Clerks a trilogy and ending it so absolutely brilliantly.
*
*
*
*
#9  Glass Onion: A Knives Out Mystery
The sequel to Knives Out has finally arrived, but this addition skipped the cinema and went straight to Netflix.  Rian Johnson does it again as writer and director in his second installment in this likely trilogy-to-be, if not more.  Daniel Craig returns as Benoit Blanc, a tongue-in-cheek rendition of Agatha Christie's Hercule Poirot, and does so amidst another all star cast including Edward Norton, Kate Hudson, Leslie Odom Jr., Dave Bautista, and Janelle Monáe.  There is a wonderful chemistry that everyone had amidst the comedic, dark mystery backdrop..
*
*
*

#8  Black Panther: Wakanda Forever
Dare I say I enjoyed this one more than its predecessor?  Call me crazy, but that's certainly the case in this nearly 3-hour epic battle between the forces of Wakanda and the humanoid inhabitants of the sea.  While it was no secret Namor would make his big screen debut here, how they would pull it off without him being hokey was another issue.  Nonetheless, director Ryan Coogler delivered another solid production from top to bottom, Namor included, while actress Letitia Wright was brilliant through and through.
*
*
*
*
#7  The Greatest Beer Run Ever
While I was watching this Apple TV+ exclusive, and thoroughly enjoying it, I thought, "What a crazy imagination the writer had to concoct this crazy film."  Then the movie ended and that's when I discovered this whole thing actually happened.  A New York City local, Chickie Donohue, is stateside while all his friends in the neighborhood are serving in Vietnam.   Donohue charters a ship bound for southeast Asia and brings as much Pabst Blue Ribbon with him as he can carry, determined to hand them out to his buddies in the field for a morale boost.  He soon realizes this conflict isn't so glorious as he unwittingly enters the thick of things.
*
*
*
#6  The Woman King
Based on true events in the 1800's, the film focuses on the all-female regiment of the Dahomey Kingdom.  The Woman King puts the Portuguese slave trade on full display along with Africans capturing and selling Africans to line their coffers.  A fragment of the history of human trafficking in Africa, the movie does well to highlight the period of time it covers and the strength of its people who fought for their lives to retain freedom.  Viola Davis is award-worthy in her performance and the battle scenes are nothing short of intense.
*
*
*
*
 #5  Where the Crawdads Sing
Based on the best-selling novel, the film, from what I'm told, stays true to the book, for the most part.  Daisy Edgar-Jones plays Kya Clark, a young woman who grew up in the swamp and fended for herself from a child into adulthood.  When a mysterious homicide occurs in the North Carolina marsh, authorities give Kya chase and attempt to link her to the murder.  The film splits its focus between the trial and reflecting on Kya's life and what potentially brought her to this point.
*
*
*
*
#4  Prey
The Predator franchise has struggled with its past couple of films, so when it was announced that the next one would go straight to streaming, I was a little apprehensive going into this one.  Rest assured, this Hulu-exclusive was one awesome ride as the invading Yautjas went toe to toe with Native Americans and French fur trappers.  Aside from two really poor examples of CGI (the cougar and the bear), Prey did the franchise proud, while lead Amber Midthunder was impressive in her own right.
*
*
*
*
#3  The Whale
Brendan Fraser has never been an actor I followed all that much.  This is mostly because nearly every project I've known him from, outside of the recent Doom Patrol, were what I think of as 90's date night films.  After a lengthy hiatus from movies, Fraser makes a momentous return.  Any doubts I had in the past about him as an actor have been dissolved by his stellar performance in The Whale.  If he doesn't win Best Actor at the Oscars, consider the whole awards show a sham.  While we're at it, the film itself is easily worthy of a Best Picture nod too.
*
*
*
#2  Top Gun: Maverick
I can't think of another film right now where fans have been demanding a sequel for nearly forty years.  Ask and you shall receive.  The creative team behind this sequel did everything right and the realism that Tom Cruise demanded out of the direction and his actors paid dividends like no other film this year.  My elation this past summer in recommending this to others was only soured when people replied, "I'll wait until it's streaming."  Uh, no.  Top Gun: Maverick thrives on the cinematic experience, most specifically surround sound.  When Cruise punches the throttle, it is absolutely guttural.  The flight scenes are magnificent and this movie easily surpasses the first one with flying colors.
*
*
*
*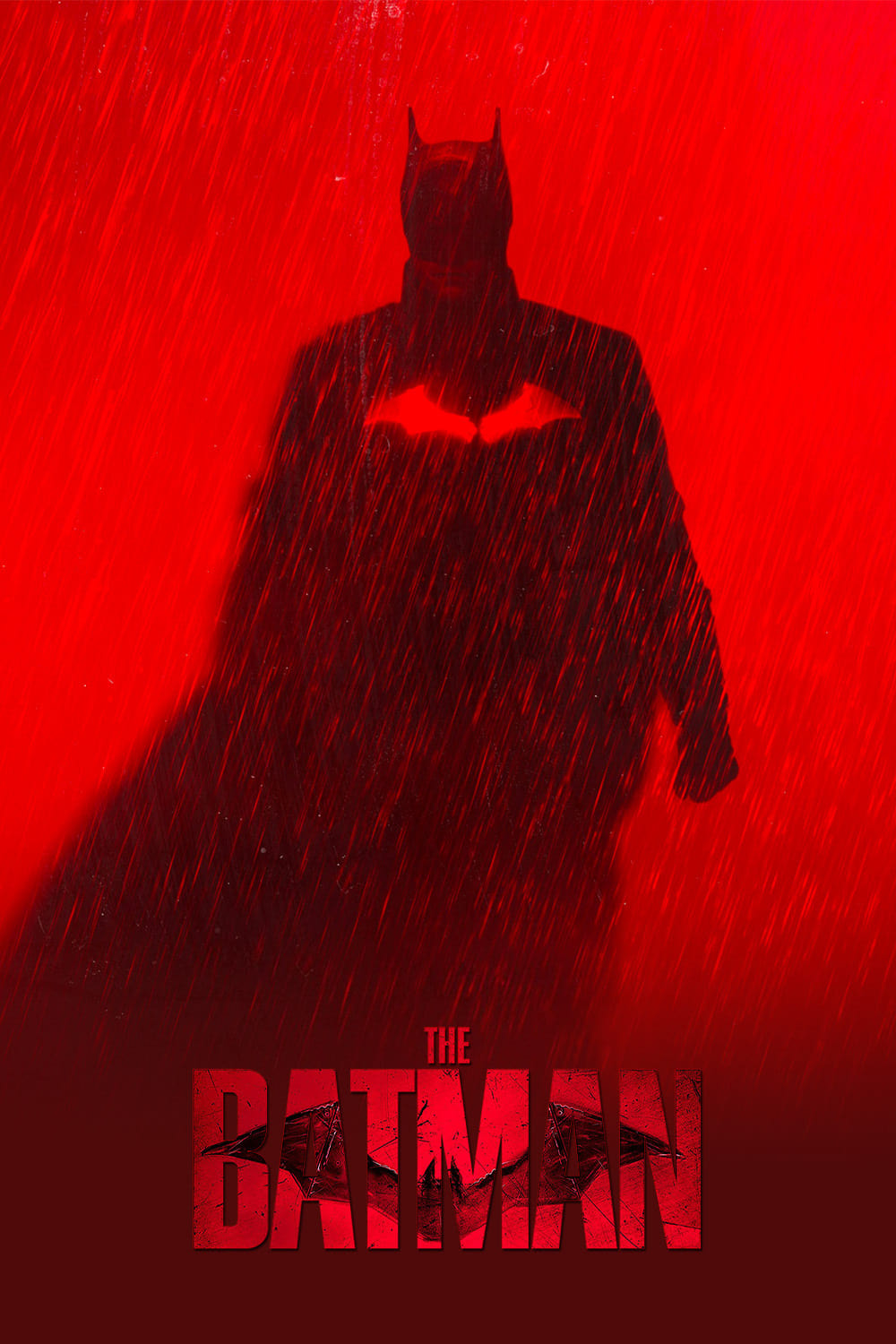 #1  The Batman

Good God in Heaven, if you would have told me there's a Batman film to rival Christopher Nolan's The Dark Knight, I would have called you crazy.  Regardless, director Matt Reeves pulled off this feat with resounding success.  It's not possible without a solid lead and that's where Robert Pattinson gave us a most excellent Batman, even if his Bruce Wayne was just alright.

Meanwhile, villains Penguin (Colin Farrell) and Riddler (Paul Dano) absolutely killed it in their respective roles.  Dano especially gave a thrilling performance as the inquisitive maniac behind the question mark, most specifically when he was detained and expresses full-on rage toward the caped crusader.

All the while, Zoe Kravitz is a proficient Catwoman to say the least.  The chemistry she and Pattinson have is obvious, which is just another facet in this latest, epic iteration of Batman.  I can't wait to see what Reeves has in store for a sequel.