January 5th, 2023 by Brandon Peters
The Shady Rest retirement home is about to get all shook up with a new resident: a broken-down and eccentric old geezer claiming to be the King of Rock'N'Roll himself! On February 7, 2023, Scream Factory will bring this cult favorite to 4K UHD for the first time as a collector's edition 4K UHD+Blu-ray release loaded with extras.
.
.
.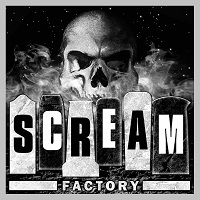 "A significant piece of American cinema" Nick Digilio – WGN Chicago
"Bruce Campbell…in a performance for the ages" The Hollywood Reporter
Bubba Ho-Tep
4K UHD + Blu-ray Collector's Edition Available February 7, 2023 from Scream Factory
Written and directed by Don Coscarelli and based on the Bram Stoker Award-nominated short story by author Joe R. Lansdale, Bubba Ho-Tep stars cult icon Bruce Campbell (Army of Darkness, Ash vs. Evil Dead) as "Elvis", the late, great Ossie Davis (Grumpy Old Men, Do The Right Thing) as John "Jack" Kennedy, Ella Joyce (Set It Off, Stop! Or My Mom Will Shoot), Heidi Marnhout (Phantasm IV: Oblivion) and Bob Ivy (John Dies At the End, Near Dark). When mysterious deaths plague a Texas retirement home, it's up to its most sequined senior citizen to take on a 4,000-year-old Egyptian mummy with a penchant for cowboy boots, bathroom graffiti and sucking the souls from the barely living.
This collector's edition features a bevy of bonus features, including a new 4K scan of the film, previously unreleased featurettes from the director's archives, and much more! Fans can pre-order their copies now by visiting ShoutFactory.com
Bubba Ho-Tep 4KUHD+ Blu-ray Collector's Edition Bonus Features
4K UHD:
·        NEW 4K scan from the original camera negative
·        Audio Commentary with writer/director Don Coscarelli and actor Bruce Campbell
·        Audio Commentary with author Joe R. Lansdale
·        Audio Commentary with "The King"
AUDIO:
DTS-HD Master Audio 5.1, 2.0
BLU-RAY
·        NEW 4K scan from the original camera negative
·        Previously unreleased featurette: Bubba Ho-Tep Filming Locations Then and Now
·        Previously unreleased featurette: Bubba Ho-Tep Egyptian Theatre Premiere
·        Previously unreleased featurette: Bubba Ho-Tep at the Toronto Film Festival
·        Audio Commentary with director Don Coscarelli and actor Bruce Campbell
·        Audio Commentary with author Joe R. Lansdale
·        Audio Commentary with "The King"
·        The King Lives – an interview with Bruce Campbell
·        All is Well – an interview with Don Coscarelli
·        Mummies and Makeup – an interview with makeup effects artist Robert Kurtzman
·        The Making of BUBBA HO-TEP
·        To Make A Mummy – Makeup and Effects
·        Fit for A King – Elvis Costuming
·        Rock Like An Egyptian – How celebrated composer Brian Tyler created the stunning score
·        Bubba Ho-tep – the music video
·        Joe R. Lansdale reads Bubba Ho-Tep
·        Deleted scenes with optional audio commentary with Don Coscarelli and Bruce Campbell
·        Footage from the Temple Room Floor
·        Archival Bruce Campbell interviews
·        Music Video
·        Theatrical Trailer
·        TV Spot
·        Photo Gallery
AUDIO:
DTS-HD Master Audio 5.1, 2.0