December 5th, 2018 by Brandon Peters
The terror is now everywhere! Scream Factory proudly presents Howling III on Blu-ray for the first time on January 15, 2019. This release of the third entry in the popular werewolf horror franchise features an all-new digital transfer and new bonus features including interviews and audio commentary with director Phillippe Mora.
.
.
.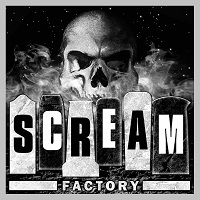 SCREAM FACTORY PRESENTS
HOWLING III
ARRIVING ON BLU-RAY™
JANUARY 15, 2019
The race is on as a colony of marsupial werewolves attempts to outwit and outlast their human counterparts in the offbeat horror film Howling III.
Long ago, the now-extinct marsupial wolf (a.k.a. Tasmanian Tiger) roamed the Australian Outback. Today, a werewolf colony that has descended from these marsupials has taken over the land. This race of human-like creatures roams the outback, feeding its need. The race for survival is on as the humans struggle to contain these out of control creatures.
Special Features:
NEW Digital Transfer sponsored by the National Film and Sound Archive of Australia
NEW Audio Commentary with writer/director Philippe Mora, moderated by filmmaker Jamie Blanks
NEW A Conversation with Philippe Mora – an interview with the writer/director
Vintage interviews from the documentary Not Quite Hollywood: The Wild, Untold Story of Ozploitation! by director Mark Hartley
Theatrical Trailer