December 6th, 2018 by Brandon Peters
Charles Bronson stars as a rogue cop pursuing a deranged killer in the action-packed suspense-thriller 10 to Midnight. Serving up vigilante justice as only he can, Bronson delivers one of his most riveting performances in this film. On January 22nd, 2019, Scream Factory brings this Cannon Group classic to Blu-ray as a Collector's Edition loaded with new bonus features, including a new 4k scan of the original camera negative, new interviews with actor Andrew Stevens, producer Lance Hool, actor Robert F. Lyons, and actress Jeana Tomasina Keough; as well as a new audio commentary with writer and historian Paul Talbot.  Fans can pre-order their copies now by visiting ShoutFactory.com.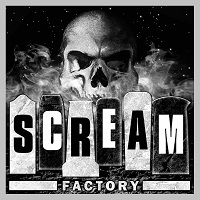 "A Slickly Made, Suspenseful and
Scary Movie" – Los Angeles Times
10 to Midnight
Collector's Edition of Cannon Group Classic Comes to
Blu-ray January 22, 2019 from Scream Factory
Bronson plays Leo Kessler, a cynical Los Angeles cop on the trail of Warren Stacy (Gene Davis), a homicidal maniac who turns rejection from beautiful women into the ultimate revenge. When the legal system sets Stacy free, Kessler plants evidence to put him behind bars for good. But Kessler's plan backfires, leaving him with only one option: to hunt down Stacy on his own … before the crazed killer can strike again!
10 to Midnight Bonus Features 
NEW 4K scan of the original camera negative
NEW Charlie's Partner – an interview with actor Andrew Stevens
NEW Producing Bronson – an interview with producer Lance Hool
NEW Remembering Bronson – an interview with actor Robert F. Lyons
NEW Undressed to Kill – an interview with actress Jeana Tomasina Keough
NEW Audio Commentary with writer/historian Paul Talbot (the Bronson's Loose! books)
Audio Commentary with producer Pancho Kohner, casting director John Crowther and film historian David Del Valle
Theatrical Trailer
Radio Spots
Still Gallery