November 13th, 2021 by Brandon Peters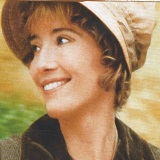 On October 12, Sony released the Columbia Classics Collection: Volume 2. The set is a follow up to their now out of print and very well received first volume that found many legendary and important films of all types and genres from different eras featuring notable filmmakers and big star turns in the history of Columbia Pictures together on 4K Ultra-HD Blu-ray for the very first time. These sets receive immaculate care in terms of restoration and come in fantastic packaging complete with a hardcover mini coffee table book with added essay and high quality photos (You can find my detailed look at the packaging by clicking HERE). The second volume picks up on the greatness that set left off on and includes the films Anatomy of a Murder, Oliver!, Taxi Driver, Stripes, Sense and Sensibility and The Social Network. You can order yourself a copy of the Columbia Classics Collection: Volume 2 (while it lasts) using the paid Amazon Associates link following the review. Ang Lee's 1995 adaptation of Jane Austen's Sense and Sensibility is next up on the review docket.
Film
Nominated for 7 Academy Awards®, including Best Picture (1995), and directed by Ang Lee. Emma Thompson, Alan Rickman, Kate Winslet and Hugh Grant star in this captivating romantic comedy that swept the Ten Best Lists and was named Best Film at the 1996 BAFTA Awards. Based on Jane Austen's classic novel, SENSE AND SENSIBILITY tells of the Dashwood sisters, sensible Elinor (Thompson) and passionate Marianne (Winslet), whose chances at marriage seem doomed by their family's sudden loss of fortune. Rickman, Grant and Greg Wise co-star as the well-intentioned suitors who are trapped by the strict rules of society and the conflicting laws of desire.
When it comes to English period comedies/dramas or adaptations of the works of Jane Austen, it doesn't get much better than 1995's Sense and Sensibility. While it only mustered a win for screenplay for Emma Thompson, it was well decorated in nominations at the Academy Awards and very deserving of being worthy to win the others it was up for. The Academy was quite fond of another period film that year in Mel Gibson's Braveheart. One glance back at Sense and Sensibility quickly will remind or show you just how powerful and impressive a film it is. And if you've never seen it before or had your nose turned up to it for some biased reason, giving a shot will surely make you feel silly in no time.
Emma Thompson's screenplay is one that honors the values of its era but ever so subtly has a bit of indictment on the "traditions" or laws of the time and the damage they have cause throughout the passage of time. Its smart and impressive for what its able to get across without being blunt or putting a period character out of time in its wording or actions, but is clear to paint a picture on a blunt honesty and gives the viewings the feelings of now and then. And in the end, it does well in rewarding those who are decent human beings, don't make rash decisions and make the ones for the pursuit of better humanity instead of that of class or wealth.
Maybe the best aspect of the film, too, is that its 100% a comedy that is able to deliver upon big emotions and great, grounded relationship dramas. The film has some rather fun and flashy character to go around with some amusing gossip like situations leading to some wonderful humor. It knows how to cut some great tension and also to deliver that humorous sense of discomfort that many who are fans of The Office come to love. And credit must be given to Hugh Grant who rather excels in his physical appearance and delivery as he leads and anchors scenes of that type with some frequency.
Ang Lee winds up being a great choice to direct the film. A Taiwanese man bringing to life a Jane Austen film is the perfect kind of left field choice and pays off greatly. His collaboration with Thompson both as a performer and in translating her screenplay from word to visual is a fantastic transcendence. Sense and Sensibility is one of the most gorgeous looking films even in its most boring moments. Lee has a great sense of every space he's in. There's a wonderful way in which he captures every scene inside the college that really does a swell job in showcasing the cramped nature of the building. Exteriors are epic in scope and display the gorgeous countryside and the wow'ing aspect of some of the mansions and cities.
I'm not sure I had taken in the 1995 adaptation of Sense and Sensibility before. I was quite aware of it and one of the first images that comes to your had when you think of Emma Thompson is her burst into happiness crying from this film. Her film is funny, emotionally engaging, suspenseful in its own right and just is beautiful to look at. And every single performance, from Winslet to Rickman, are all time memorable. I have to say, I was not expecting this one in the set to grab me like this, but I was pretty stunned by it all. This was probably (at least by me) the most overlooked film in the set and while not my favorite, the one that has captured me most during my journey through it.
Video
Disclaimer: Screen captures used in the review are taken from the standard Blu-ray disc, not the 4K UHD Blu-ray disc.
Encoding: HEVC / H.265
Resolution: 4K (2160p)
Aspect Ratio: 1.85:1
Layers: BD-100
Clarity/Detail: Sense and Sensibility debuting on 4K Ultra-HD Blu-ray is an absolute marvel. This may be the best kept secret going into this set. This is a gorgeous looking film with the perfect transfer to showcase just how incredible it is. Details and are almost like looking through a clear piece of glass at the things going on before you. It has fantastic contrast and color saturation to go along with a lovely depth to really showcase the film's visuals. This may be my pick for best transfer in a set full of unbelievable transfers.
Depth:  With the healthy layer of grain on display, the depth of field here is outstanding. The cinematography is absolutely stunning to look at here in even some of the most basic or standard shots. This movie looks huge and looks naturally three dimensional. Motion is smooth, natural and filmic with zero issues coming from scenes with rapid movements causing any sort of jittering or blurring.
Black Levels: Blacks are natural and really have a nice look to them from the shadows to the nighttime sequences to the darkened indoor, candlelit scenes. Patterns and textures are easily defined and visible no matter how consuming or darkened a fabric, surface or hair in the film. No crushing witnessed.
Color Reproduction: Colors are very bold and impressively natural to the touch in terms of their appearances on clothing and upholstery. Rustic objects like wooden floors, chairs and much more are quite rich in their saturation and overall fullness. HDR helps come into play in some of the candlelight colors on fabrics specifically idealized for some pop.
Flesh Tones: Skin tones are natural and consistent from start to finish of the film. Facial features and textures and damn near seeing through a window quality as you can easily discern freckles, moles, stray hairs, stubble, wrinkles, sweat, rain, blemishes and more from any given distance in the frame.
Noise/Artifacts: Clean.
Audio
Audio Format(s): English Dolby Atmos, English 5.0 DTS-HD MA, Czech 5.0 Dolby Digital, French 5.0 DTS-HD MA, German 5.0 DTS-HD MA, Hungarian 2.0 Dolby Surround, Italian 5.0 DTS-HD MA, Polish 2.0 Mono VO Dolby Digital, Russian 5.0 Dolby Digital, Spanish (Castilian) 5.0 DTS-HD MA, Spanish (Latin American) 2.0 Dolby Surround, Turkish 5.0 Dolby Digital
Subtitles: English, English SDH, Arabic, Bulgarian, Chinese Traditional, Croatian, Czech, Danish, Dutch, Finnish, French, German, Greek, Hebrew, Hindi, Hungarian, Italian, Korean, Norwegian, Polish, Portuguese, Romanian, Russian, Slovene, Spanish (Castilian), Swedish, Thai
Dynamics: You might think that giving an Atmos track to a film like Sense and Sensibility might be overdoing it. However, quite the opposite. The abilities of having extra channels all around really opens up the experience and feels like its giving the film a lot more room to breathe. Everything has a free, natural touch to it. While the interiors of the cottage and mansions are a bit quiet, it may be overlooked how wonderful the sense of ambiance and ever so slight touches on unique details give you the feeling you are actually in the room.
Height: Ceiling channels are specific and cater to being there when the film calls for it and not trying to always just check in once in a while.
Low Frequency Extension: Many of the other tracks lack a subwoofer inclusion, which is interesting. No, this film doesn't immediately strike you as a booming one, but there are many a horse, carriage, door closing, shoe on hardwood or storm that the subwoofer absolutely adds to.
Surround Sound Presentation: A lot of the vocal action takes place up front and scampers back and forth with good fluid motion. Rear and side channels help build concert with the music and also work tirelessly to craft ambiance to expertly craft natural environments. Rolling sound travel works quite effectively, especially with horse travel and some of the bigger city scenes and crowded ballroom ones.
Dialogue Reproduction: This is the star of the audio track and the mix really captures a crisp representation of each actor, captures many of their more unique mouth sounds and clean diction.
Extras
Sense and Sensibility comes with the standard Blu-ray version and a redeemable digital code for the film. All bonus features are found on the standard Blu-ray disc. This edition of the film is currently only available as part of the Columbia Classics Collection: Volume 2.
Audio Commentary
With Emma Thompson & Producer Lindsay Doran
With Director Ang Lee and Co-Producer James Schamus
25th Anniversary Reunion: Back to Barton Cottage (HD, 27:37) – Emma Thompson, Kate Winslet, Greg Wise, Imelda Staunton, Imogen Stubbs, Myriam Francois, producer Lindsay Doran, and director Ang Lee gather together on a Zoom call and have a rather delightful conversation upon looking back at the film. Many give others credit, be it in the moment of the film or the legacy carried since then. They each give a nice story about their work with Alan Rickman. While its a half hour, it actually flew by due to the genuine fondness they all have for one another and that they aren't afraid to be playful.
Adapting Austen (HD, 11:18)
A Sense of Character (HD, 8:14)
A Very Quiet Man (HD, 12:03)
Locating the World of Sense and Sensibility (HD, 5:42)
Elegance and Simplicity: The Wardrobe of Sense and Sensibility (HD, 3:57)
Deleted Scenes (SD, 2:38)
Trailers (HD, 4:05)
Summary
Sense and Sensibility is my pick for the overlooked gem within this 4K Ultra-HD Columbia Classics: Volume 2 set. The film is absolutely fantastic, the kind we sort of take for granted until we actually sit before it. This new transfer on the film and its Atmos track is absolutely dynamite and perhaps the most impressive of the entire set. The new reunion featurette is an absolute joy to watch and all the other good supplements have been carried over. Top to bottom this is pretty much a perfect film release.
This is a paid Amazon Associates link