August 8th, 2020 by Adam Toroni-Byrne
The High Note came out in the middle of the pandemic with little to no fanfare.  The ads touting the film as a feel-good hit made it seem like it would be another film passed over for bigger louder summer fare. Interestingly enough, the following on demand wasn't too bad, and the film is a small but mighty one that beckons to be revisited once you've finished your first viewing. Read more about The High Note below and be sure to click the paid link at the end to get your copy, which will be released August 11th!
Film
Maggie (Dakota Johnson) is a personal assistant. Her boss is legendary songstress Grace Davis (Tracee Ellis Ross) who is demanding but in a lot of ways also a friend.  Maggie's days are spent running errands, and sometimes being a voice of reason for Grace.  We immediately learn of Maggie's passion for music production. She is one of those people who memorizes producers, artists who've covered famous songs and album liner notes.  She is seen in a studio working on a mix for an upcoming Grace Live album as the film opens.  She wants to do the job, but there, of course, are roadblocks.
One roadblock is Jack (Ice Cube) who is a devoted manager but who's only interested in easy money for himself and for Grace.  He means well, but he isn't interested in what he believes is Maggie's fleeting interest in producing music.  The other roadblock is Maggie herself, filled with insecurity about sharing her work on the live album with Grace.  Other things that pop up are also different. David (Kelvin Harrison Jr.) a singer and songwriter who Maggie feels she can work with comes along. He is a strong singer and musician and with Maggie they manage to make some great music together.  Of course, we know that means there will be romance to follow, but I didn't say the movie didn't have some predictable parts! When Grace hears a terrible remix of her signature by a Diplo like producer (played by, of course, Diplo himself…) Maggie finally has the confidence to show off the work she's been doing with the live album. Grace loves what she hears.
The High Note really thrives on the strength of the actors assembled.  Dakota Johnson is great as Maggie, a mellow but insecure person who needs a boost, that she finds working with David. I was particularly taken with Tracee Ellis Ross who has her first starring film role.  She has proven her versatility on Black-ish and here she is funny when need be but also sensitive and contemplative.  She has a very strong dramatic presence.  Kelvin Harrison Jr. is also a breakout performer here. He is serious leading man material.  Ice Cube and Bill Pullman feature here but aren't in the movie as much as I would've liked.
The High Note works best when it isn't working within the confines of conventional Dramedy formula.  Don't get me wrong, the movie is predictable a lot of the time, but when there are little surprises (some of which I intentionally don't mention here) they are refreshing.  The movie has a nice breezy tone to it and the fact that the story doesn't rely on a conventional villain to move the story along is fresh too.
Video
Encoding: MPEG-4 AVC
Resolution: 1080p
Aspect Ratio: 2.39:1
Layers:BD-50
Clarity/Detail: As with most modern releases on Blu-ray this one is a treat. A film captured at 6.5K and finished with a 4K digital intermediate, The High Note is quite a stunning looking disc. There are no soft shots anywhere to behold.  Characters, their wardrobe and their surroundings all benefit from the boost of their sources. Admittedly, this reviewer is once again disappointed by the idea that this film wasn't worthy of a 4K release.  It's a shame when you see such a gorgeous looking movie essentially getting a downgrade. But, with all that said, this is a fabulous transfer detail wise.  You can see clearly every inch of detail, whether it be album covers, opulent mansions or studio interiors you won't miss a thing.
Depth: Depth stands out as well, with wonderfully distinguished backgrounds and foregrounds. You don't lose the depth in moments of fast movement either. Just outstanding!
Black Levels: Black levels are on par with that of an HDR source. Nice and deep. There aren't moments where anything appears too dark and nighttime scenes are aided by the darkness in contrast to the lighter points in the scenes.
Color Reproduction: The colors in this film are wonderful. They are reproduced here to exert a nice pop.  Primary colors are a standout and there are also parts of the film where the colors in the darkness are shown to be quite fantastic.  I personally loved the look of the film and was pleased to see the palette so lovingly reproduced for disc, even if it's just a standard Blu-ray.
Flesh Tones: Skin tones look great here. Everyone has a somewhat gorgeous glow about them, and fittingly so as this film is about a famous person and those around her. Everyone looks natural and neat.
Noise/Artifacts: None
Audio 
Format(s): English DTS HD-MA 7.1
Subtitles: English, French, Spanish
Dynamics: Shockingly enough, and another blow to those of us collecting this film via disc is the audio. White OUTSTANDING, the mix for this disc was DOWNGRADED from Dolby Atmos to a DTS-HD MA 7.1. While that is nothing to scoff at, it's a little disappointing to note this change.  The track though is excellent.  The main draw is music, which comes in loud and full.  Ambient sounds and more also sound note perfect for the entire film.
Height: N/A
Low Frequency Extension: LFE is monstrous via the music. The productions Maggie does with David are exceptionally good to the subwoofer. The song "Track 8" that features in the middle of the film is a standout for bass. This one is a reference disc for me now to showcase movie music and how good and deep the bass can get.
Surround Sound Presentation: A good portion of the film contains footage and scenes from live performances. This is a place for surrounds to shine as music and crowd noise fill the speakers. The mix literally puts you center stage in those moments. The other ambient sounds make themselves known in quieter moments too.  This mix is a real stunner in this area as well.
Dialogue Reproduction: Dialogue is heard perfectly throughout this wonderful and deftly balanced mix.
Extras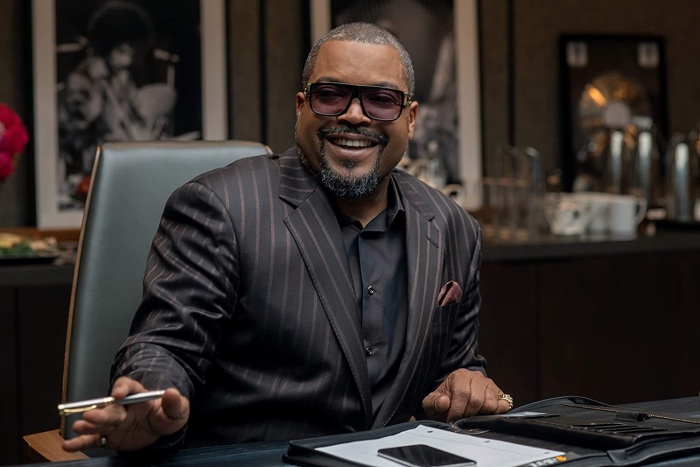 The High Note comes to Blu-ray in a combo pack with DVD and Digital Code. A slipcover dons the initial pressing.  The special features that accompany the film aren't bad at all.  It was a pleasant surprise to see some features of substance! They are as follows:
Deleted/Alternate/Extended Scenes: (1080p, 25:48) Presented here with title cards are alternate cuts and deleted scenes. The scenes cut from the film are good but it's clear as to why they were cut.  The extended scene moments sometimes add some funny bits that made me chuckle.
The Dream Team: Inside The Creation of The High Note: (1080p, 5:16) A brief overview about how the cast and crew wanted to work on the film and how it all came together. Brief, but informative.
Making A Legend – The Grace Davis Story: (1080p, 4:08) A "Behind the Music" style mock segment.
Like I Do Music Video: (1080p, 3:08) A music video version of the concert song performed at the end of the film.
Summary
For me, The High Note is the type of movie to watch in times like this.  The film gives us a reason to smile, some pretty good new music, and some standout performances from people who aren't in every other movie.  The storyline will make fans of music-based dramas very happy and the comedy elements all work too.  I really resonated with the Maggie character.  Her love of music and the little bits of useless music knowledge she has throughout the film are incredibly relatable to me.  I know for me this is a definite recommend and the technical merits of the Blu-ray also make it an easy recommendation as well. This one is for fans of the feel-good film, and those are needed more than ever these days.
**This is a paid Amazon link**