July 13th, 2018 by Brandon Peters
A young woman named Virginia Marshall is desperate to have a child. She joins an experimental in-vitro fertilization trial that succeeds, but something weird is happening to the fetus. She's impregnated with a new generation of terror! OnAugust 14, 2018, SCREAM FACTORY™ is proud to unleash 90's horror cult classic, THE UNBORN on Blu-ray. Produced and directed by Rodman Flender (Idle Hands) and written by Henry Dominic (The Game), THE UNBORN stars Brooke Adams (Invasion of the Body Snatchers), Jeff Hayenga (Bones), and James Karen (The Return of the Living Dead, Poltergeist) and features early film roles in the careers of Lisa Kudrow and Kathy Griffin. Available for the first time on Blu-ray, THE UNBORN is a must-have for horror movie collectors and contains a brand new 2K scan of the film and new audio commentary with filmmaker Rodman Flender. Preorder is available now at ShoutFactory.com.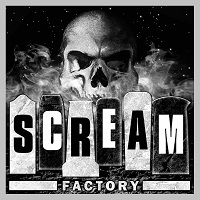 SCREAM FACTORY PRESENTS
THE UNBORN
Starring Brooke Adams, Jeff Hayenga, and James Karen
ARRIVING FOR THE FIRST TIME ON BLU-RAY™ AUGUST 14, 2018
FROM SCREAM FACTORY™
A young wife (Brooke Adams) suspects that a mysterious doctor (James Karen) has inseminated her with mutated sperm in an attempt to create a super-human fetus. Unfortunately, there are extreme side-effects. More frightening than Rosemary's Baby, this horror classic is not for the faint of the heart!
CALIFILM presents "THE UNBORN" BROOKE ADAMS JEFF HAYENGA JAMES KAREN
K CALLAN RICK DEAN KATHY GRIFFIN LISA KUDROW JANE CAMERON
Director of Photography WALLY PFISTER Production Designer GARY RANDALL
Music by GARY NUMAN & MICHAEL R. SMITH Written by HENRY DOMINIC
Produced and Directed by RODMAN FLENDER
THE UNBORN Blu-ray Special Features:
NEW 2K scan of the original film elements
NEW Audio Commentary with Producer/Director Rodman Flender and filmmaker Adam Simon
Theatrical Trailer
1080p High-Definition Widescreen (1.85:1)/DTS-HD Master Audio Stereo/1991/Approximate Feature Running Time: 96 Minutes/English Subtitles