May 7th, 2020 by Brandon Peters
When the time allows and I have the capable resources to do so, I'm going to do more of these screenshot comparisons as more and more films are seeing new transfers on standard Blu-ray instead of opting for a jump to 4K Ultra-HD. For this latest rendition, we will be looking at 10 screenshots of the new Scream Factory Collector's Edition of Hammer Horror's 1961 film The Curse of the Werewolf against the previously available version found in the 2016 set, Hammer Horror 8-Film Collection from Universal Studios. When the Universal set was released, there were plenty of framing gripes and debates as to what the correct aspect ratios should be on these vintage films from Hammer studios. Nonetheless, one could assume the true form is the one that looks the best, but even then, you never know. Follow along here to see for yourself. As always, I think these are best judged when in motion, but screencaps can tell a bit of the story as well.
To give a brief overview, the Scream Factory version is easily more vibrant as you can see the image is much brighter. But, it also looks to have had some blue filtering removed from the color timing. Details are much stronger and colors easily pop and showcase much better saturation. The framing looks to be much improved to, utilizing 1.85:1 showcasing more information over the 2.00:1 from Universal. The Universal also looks like its frames are slightly zoomed in. And in comparison the awkward framing becomes more apparent, and there are many a cut off head top.
You can find my full review of the Scream Factory Collector's Edition HERE.
Without further adieu, have a gander for yourself. The top image is the 2016 Universal transfer and the bottom belongs the 2020 Scream Factory 4K transfer.
EXAMPLE 1
EXAMPLE 2
EXAMPLE 3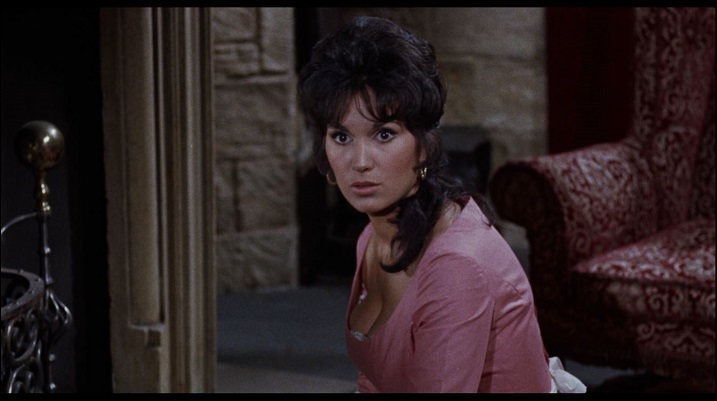 EXAMPLE 4
EXAMPLE 5
EXAMPLE 6
EXAMPLE 7
EXAMPLE 8
EXAMPLE 9
EXAMPLE 10
If your preference in each example was the top picture. You can pre-order that (As well as 7 other stone cold hammer classics) with this link:
And if you're like me and think the bottom pictures are a striking improvement, then order the Scream Factory version with this link.