December 22nd, 2021 by Aaron Neuwirth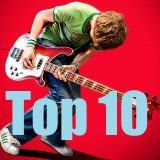 "I think I've figured out how to shrink this thing down." What a foolish thing I told myself, once again… This is the first full year I've had to enjoy not only new Blu-ray releases but 4K UHD discs as well. Having all the modern format options like my fellow Why So Blu writers (in addition to a region-free player) has allowed me the optimal viewing experience to go along with these excellent releases. As usual (see: 2017, 2018, 2019, 2020), this list has a key rule – I have to have gone through the disc as far as assessing the audio and video quality, along with the special features available. There are releases that I'm sure are terrific, but I just haven't had the time to watch everything (I mainly focused on the ones I knew would satisfy the most). With that said, I have plenty of bonus sections as well. So, here we go!
The Criterion Collection
Each month features several generally terrific releases from The Criterion Collection. While I have a few saved for the top ten list, here are my favorite Criterion Blu-ray releases from the year, presented in alphabetical order. [Note: each title features paid links.]
Chop Shop – One of two films from director Ramin Bahrani released this year, his sophomore effort is a compelling coming-of-age story about a scrappy brother and sister doing their best to both have a stable living arrangement and hold onto some innocence. (Review)
Citizen Kane 4K – The ultimate classic and first Criterion film to arrive in the 4K UHD format does not disappoint. Regarded as one of (if not The) best movies ever made for good reason, its supreme quality is reflected well here. The bevy of extras in this 4-disc set is plenty worthwhile as well.
Deep Cover – It was great to see Criterion release this gem of a film. Bill Duke's crime thriller starring Laurence Fishburne and Jeff Goldblum is stylish and worth checking out for anyone who enjoys the genre yet somehow let this one pass them by. The bold use of color and shadows come out especially well on this disc. (Review) 
Defending Your Life – One of my absolute favorite fantasy comedies of all time and easily my favorite Albert Brooks film. The only thing keeping this from the top ten is that I have some more fully-loaded discs on there already. Regardless, having this film finally in HD, along with a collection of new interviews as a true gift from Judgement City. (Review)
Love & Basketball – It's great to see Criterion's efforts to include a broader and more diverse selection of black cinema extended to Gina Prince-Bythewood's lovely sports-romance film. The new transfer is terrific, and the added extras are pretty worthwhile.
Man Push Cart – The other release from Bahrani, this simple yet sociologically complex indie film does a lot to reflect New York society at a specific time. Great to see new features bringing back members of the cast as well. (Review)
Melvin Van Peebles: Essential Films – The legendary filmmaker and blacksploitation pioneer received a box set that serves as a great way to take in cinematic history, with plenty of bonus programs to go with it.
Memories of Murder – All it took was the massive success of Bong Joon Ho's Parasite to finally allow for a proper U.S. release of his inspired crime drama, Memories of Murder. Packed with multiple commentary tracks and a near 3-hour archival documentary, there are plenty of ways to explore this great movie. (Review)
Menace II Society 4K – The Hughes Brothers' dynamite first feature was an excellent choice for a 4K release. The ambitious filmmaking and striking cinematography are perfect for this kind of quality viewing experience.
Minding the Gap – One of my favorite documentaries of the past decade, perhaps the best part, aside from taking in the film again, was having a commentary track that essentially served as a sequel. (Review)
Once Upon a Time in China – In terms of the coolest Criterion releases of the year, it's hard to pick anything other than the box set of the Once Upon A Time in China series, which began with Jet Li back at his best.
The Parallax View – Criterion has done well by the paranoia thrillers of Alan J. Pakula, as The Parallax View is an excellent Warren Beatty film that received a great new release. You're up, All the President's Men!
Secrets & Lies –   I had never seen this acclaimed Mike Leigh film before this year, and Criterion provided the perfect opportunity to catch up with it. I was not disappointed. It's a great drama. (Review)
Classics / Cult Favorites
With a year's worth of releases from various studios, including Shout Factory, Kino, and Arrow, I wanted to be sure to highlight some very cool specialty releases, along with some other classics.
CB4 – This hilarious hip-hop-themed mockumentary starring Chris Rock made its way to Blu-ray, courtesy of Kino¸ and it still has plenty of appeal (along with Fear of a Black Hat).
Columbia Classics 4K – Volume 2 – Sony went all out again with this deluxe box set, featuring several classics, and this is a tradition I'll be happy to see continue. (Review)
Do the Right Thing 4K – Spike Lee's rock-solid classic and best feature (or is it Malcolm X – and can we get that on 4K, please?) received a terrific 4K release from Universal. None of Criterion's extras were included, but the film looks and sounds phenomenal. (Review)
Donnie Darko 4K (Remastered / Limited Edition) – No new extras, following Arrow's previous deluxe release, but the 4K upgrade is very welcome.
Drunken Master II – There's an argument to be made that this is Jackie Chan's very best film. Regardless, it's great to have an HD release from Warner Archive that includes both the American and original cut. (Review)
The Good the Bad and the Ugly 4K – Kino has been having a ball assembling classics and releasing them in 4K. The Good, The Bad, and The Ugly is interesting because of the whole color grading work that has remained a sticking point for years. This release does the job.
Last Train From Gun Hill (Paramount Presents) – The Paramount Presents line has continued to deliver impressive releases. This old Kirk Douglas western is truly striking when looking at the fantastic VistaVision restoration. (Review)
My Fair Lady 4K – The Best Picture winner received a spectacular 4K release that features eye-popping colors and fantastic use of sound. (Review)
Ran 4K (Best Buy Exclusive Steelbook) – Kurosawa's final major epic received a very cool-looking steelbook package to go along with its solid 4K release. No reason not to see a master filmmaker in the UHD format.
Southland Tales – In honor of its 15th anniversary, the much-maligned Southland Tales may not have been a hit like Donnie Darko for director Richard Kelly at the time, but it's found its fans over the years. Arrow has provided a proper release, featuring the film's original cut, new extras, and more.
Street Fighter (Steelbook) – Out of nowhere, Mill Creek came out with a shiny new edition of Street Fighter, the enjoyably campy video game film starring Jean-Claude Van Damme and Raul Julia. Yes, it's the same old transfer, but there are a collection of new and worthwhile interviews, along with a well-done steelbook case, making this one of the better Mill Creek releases to come along.
Vanilla Sky (Paramount Presents) – Cameron Crowe's divisive Tom Cruise psychodrama received a new release from Paramount, with a terrific new 4K remaster, along with the vast collection of old extras and a new interview. I've always felt this film was pretty terrific, and I'm glad to see it getting this sort of treatment. (Review)
Horror / Sci-Fi / Fantasy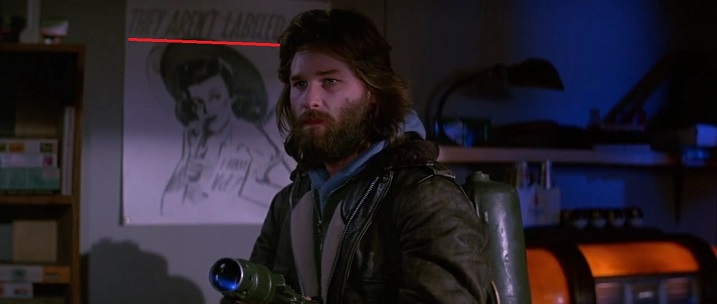 In an attempt to separate these sections out, it seemed appropriate, this year, to narrow down this section based on how genre-heavy many of my picks were.
The Brotherhood of the Wolf (Collector's Edition) – Christophe Gans horror/adventure epic, infused with martial arts and monsters, made for a solid HD release, especially after the whole subtitles issue was corrected.
The Dead Zone (Remastered / Collector's Edition) – One of the best efforts from David Cronenberg and Christopher Walken, as well as one of the best Stephen King adaptations. It was great to see Scream Factory go all out for this new release. (Review)
Invasion of the Body Snatchers 4K – Kino came along and snatched this one away from Shout Factory, delivering a beautiful new look at such a tremendous and terrifying alien invasion film.
Godzilla 4K – The original entry in Legendary's MonsterVerse (a damn good Godzilla film in itself) finally received a 4K upgrade, with some improvements to restore the sometimes darkly-lit feature to its more natural and impressive theatrical look. (Review)
Event Horizon (Collector's Edition) – Yes, it is a shame that it didn't pan out trying to find the deleted footage for this movie. Still, Scream Factory's new 4K remaster, along with a whole bunch of new interviews, makes this "haunted house in space" film a very worthwhile new release.
House of Wax (Collector's Edition) – One of the better remakes from this era of horror films, I was happy to revisit House of Wax and find plenty to enjoy about its slick direction and production design. (Review)
King Kong (Collector's Edition) – While never my favorite Kong film, this impressive Scream Factory release featured a nice collection of new extras, as well as the extended TV broadcast cut of the film, which made it a must-buy for monster movie fans. (Review)
Krampus – The Naughty Cut 4K (Collector's Edition) – Keeping the tongue-in-cheek title in mind, this mildly extended version of the Christmas-themed horror-comedy continues to play well enough, but the 4K presentation is pretty spectacular, and the new extras are first-rate.
Legend (Limited Edition) – Ridley Scott's attempt to do for fantasy what he had done for sci-fi is not a favorite of his films for me. Still, there's plenty of style to appreciate, and this deluxe Arrow release is undoubtedly worthwhile.
Lovecraft Country – While not a perfect season of television, the first and now only season of Lovecraft Country was decidedly different, occasionally gruesome, and a show entirely solid for visual and audio presentation. (Review)
Mad Max: The Road Warrior / Beyond Thunderdome 4K – George Miller is one of the best action directors of all time, and the proof is all right there in The Road Warrior, which made its 4K debut, along with the also wildly entertaining Beyond Thunderdome.
Prospect 4K (Limited Edition) – This deceptively low-budget sci-fi film is one to seek out, as it has a unique take on the genre and another fantastic performance from Pedro Pascal. Adding a terrific new 4K release from Vinegar Syndrome only helped.
Synchronic – Justin Benson and Aaron Moorhead are two of the most exciting new genre filmmakers working right now, and they, fortunately, love adding great bonus features to their intriguing films.
The Thing 4K – This was a great year for John Carpenter fans, as I don't have all of his 4K releases in this post, but he had a lot. That said, The Thing continues to be a masterwork, and this release does it plenty of justice.
Tremors 4K (Limited Edition) – The hugely enjoyable creature feature and beginning of an enduring franchise entered into the 4K space courtesy of Arrow. They brought with it a truckload of extras.
–
Other Honorable Mentions
I couldn't pass up mentioning one final set of new releases, as they deliver the goods in all respects when it comes to home media.
Almost Famous 4K (Paramount Presents / Steelbook) – This 4K release has everything fans could ask for at this point – new extras, the Bootleg Cut, and more. (Review)
Batman: Soul of the Dragon 4K – There's always a lot of Batman in a given year, but this funky, kung fu take on the character proved to be one of the more memorable recent animated efforts. (Review)
Dave Chapelle's Block Party – Mill Creek finally came through to deliver one of my favorite documentaries on Blu-ray.
F9: The Fast Saga 4K – Whether or not you're a fan of the series (and a genuine family member), F9 delivers the premium 4K experience one expects from a modern blockbuster. (Review)
The Last Black Man in San Francisco 4K (A24 Shop Exclusive / Collector's Edition) – One of my very favorite films of the past few years. A24 decided to basically surprise-drop a 4K edition, featuring an excellent new presentation of the film and a wonderful physical case with new essays and more.
Little Big League – A neat choice for Shout Select, as Little Big League tends to rank very high as one of my favorite kid's sports movies. It holds up well.
Running Time – Synapse Films dropped off this lovely little gem of an indie crime film starring Bruce Campbell. The "all in one shot" gimmick (using invisible edits) made for a clever feature, but this release also had a couple of great bonuses up its sleeves that made it well worth picking up. (Review)
Scott Pilgrim vs. The World 4K – While there's nothing new in the way of extras (the Blu-ray is already packed), seeing Edgar Wright's smashing video game/comic-infused action-comedy is entirely worthwhile in 4K.
Shiva Baby – One of this year's best comedies happened to receive a pretty stellar Blu-ray release for such a little movie. The extended interview and commentary go well with the sharply written film.
Soul 4K – Pixar releases never let me down, as they look amazing in 4K, and there tend to be enough in the way of extras to really satisfy film fans wanting to learn more about the studios' terrific efforts. (Review)
Speed 4K – Speed is an action classic at this point, and it's great to see Disney respecting Fox's library well enough when releases are as good as this one. (Review)
The Suicide Squad 4K – This could have easily wound up on the top ten list, as The Suicide Squad is not only the best superhero film of the year but a reference-level 4K release, complete with plenty of extras and a terrific commentary track. (Review)
The Top Ten
Here it is…
10. Godzilla vs. Kong 4K (Review)
Speaking of reference-level 4K presentations, of course, the monster throwdown of the year was going to wind up on my top ten list. I've watched Godzilla vs. Kong plenty this year, and seeing these two titans collide doesn't get old. The 4K release is a monster as far as seeing the detailed visuals and taking in the audio, as these two creatures pound on each other at sea and in Hong Kong. Plus, there's a nice selection of bonus features covering key aspects of all the fighters, as well as a fun commentary track to take fans even further. For me, it's a film that keeps on giving.
The myths are real. There was a war. And they're the last ones standing. (Order HERE)
–
9. Nightmare Alley (Criterion Collection) (Review)
A lot of my excitement for Guillermo del Toro's latest film came from seeing what an absolute masterpiece this 1947 film noir is. Tyrone Power is absolutely superb in this story that combines some familiar noir concepts with Todd Browning's Freaks, and an extra layer of seediness to deliver a very dark story full of existential dread. The Criterion release does great justice in the presentation for this film, complete with a nice set of supplements and even a few tarot cards for good measure.
I can't understand how anybody could get so low. (Order HERE)
–
–
8. Breakdown (Paramount Presents) (Review)
A truly great 90s thriller finally received some proper HD justice. The Paramount release is a stunner. It does well to show off the look of this tense movie starring Kurt Russell as a regular guy pushed to his limits as he searches for his missing wife. However, the truly remarkable thing is that director Jonathan Mostow and Russell were brought together for a brand-new commentary track – and Russell is always great on commentaries. Breakdown may not be a towering classic, but for folks who've been waiting for this film to finally hit Blu-ray, it all worked out in pretty much the best way.
You the fella looking for his wife? (Order HERE)
–
–
7. The Green Knight 4K (Review)
One of my favorite films of the year received a proper 4K release from A24. This is the story of one of King Arthur's knights going on a quest to find himself, and it's handled in a way entirely of its own. David Lowery made an arthouse medieval fantasy epic featuring some of Dev Patel's finest work. The results are gorgeous to look at. The 4K release delivers, as the audio and video presentation is spectacular, and the collection of extras does a lot to delve into how this unique film was brought to life.
I fear I am not meant for greatness. (Order HERE)
–
–
6. The Guest 4K (Limited Edition)
I wouldn't have expected two Adam Wingard films to end up on my top ten list, but Second Sight Films decided to put out a deluxe 4K release of the wildly entertaining 2014 film, The Guest, starring Dan Stevens. Given the stylized nature of this clever, Carpenter-esque thriller, seeing it come to new life in 4K made for a great viewing experience. Plus, much like all of their big releases, Second Sight came through on a massive collection of new extras, a new commentary, and awesome packaging featuring new essays, postcards, and all sorts of other goodies.
I'm a soldier, man. I like guns. (Order HERE)
–
5. Halloween 1 – 5 4K (Collector's Edition)
As stated, times have been good for John Carpenter and the horror franchise he created. Scream Factory released the first five entries in 4K, and they look and sound amazing. Some of these entries even had a few new extras to go with the re-releases, making them more worthwhile (Dr. Death!). Halloween has received plenty of love over the years on this site, but it's still always something to be excited about, and these fancy new 4K releases, complete with more original artwork was a nice set of films to catch up again on in this upgraded way.
You're talking about him as if he were a human being. That part of him died years ago. (Order HERE)
–
4. Uncut Gems 4K (Criterion Collection)
The Sandman and the Safdie brothers came together for a brilliant film back in 2019, one that should have earned Adam Sandler an Oscar nomination. Regardless, the dazzling and stressful thriller arrived on Criterion 4K and delivered everything. The film's gritty yet brilliant look comes through exceptionally well on 4K. Thanks to the Atmos track, a fantastic score and more come through incredibly well. Plus, there are so many great extras to take in, covering so many aspects of the film. This release is as valuable as some of the jewels in Howard's shop.
They say you can see the whole universe in opals; that's how fuckin' old they are. (Order HERE)
–
3. Indiana Jones 4K (Review)
How could I not include the 4K release of the film series starring cinema's greatest adventurer? Sure, there are no new extras to be found (just all the great bonus material from previous releases), but it matters little when considering what we're getting – fantastic presentations of three amazing adventure films (and one that's good enough). This is the sort of release that was inevitable and exciting because who wouldn't want to see Indy run from the boulder in 4K or hear that cracking of his whip in Dolby Atmos? These discs deliver on all of that and more.
Snakes. Why did it have to be snakes? (Order HERE)
–
–
2. The Red Shoes 4K (Criterion Collection) (Review)
When Criterion announced its first slate of 4K releases, The Red Shoes was the film I was most excited about. Knowing the masterwork from Powell and Pressburger, particularly its legendary use of color, seeing a movie like this restored and remastered for a 4K release is the kind of thing the format was made for. It entirely delivered too, as the film looks truly brilliant. In addition to being one of the best films from its time (and still today), there is so much vibrancy to the way the colors shine here, in addition to all of the other filmmaking elements. Plus, all of the great extras from its previous Blu-ray release are here and very worthwhile.
Don't forget, a great impression of simplicity can only be achieved by great agony of body and spirit. (Order HERE)
–
1. World of Wong Kar Wai (Criterion Collection)
Criterion has released a few box sets this year, but I absolutely adored this wonderful collection of the films of Wong Kar Wai. Sure, it's not all of them, but look at this list: As Tears go By, Days of Being Wild, Chungking Express, Fallen Angels, Happy Together, In the Mood for Love, and 2046. That's a great lineup of films for anyone looking to expand their cinematic vocabulary. Wong Kar Wai is such an emotional and expressive filmmaker, making these newly restored films perfect for an elaborate Criterion release, complete with new interviews and other extras. Even the box is a work of art, as it unfolds like an intricate puzzle meant to be displayed. It was great going through each of these films and exploring the features through the various efforts to expand upon them through the extras, and it made for my favorite and most memorable home media release of the year.
You notice things if you pay attention. (Order HERE)
***